Enterovirus, otherwise known as D68 or EV-D68 is sweeping across the nation. So what is enterovirus, what are are the symptoms of entirovirus and how concerned should you be about contracting it?
Enterovirus is a cluster of several related viruses and generally occurs in the warm weather. Like many other illnesses, this virus tends to be seasonal. So far, only children seem to be affected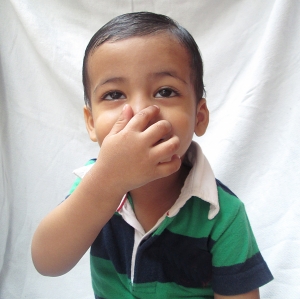 by the illness, it is assumed that it's spread directly through contact with contaminated objects or from infected parents or children. Like the early stages of any epidemic, not a lot is known yet about the severity of this outbreak since the data is still being collected from hospitals.
Enterovirus is a respiratory illness, see a doctor quickly at one of our FastMed locations if your child is experiencing these symptoms:
Coughing
Runny nose
Wheezing
Fever
… or other respiratory symptoms
Keep Symptoms of Enterovirus From Presenting 
If your child isn't experiencing these symptoms, here are some ways to keep them healthy:
Wash hands frequently, especially before eating and avoid touching mouth, nose and eyes.
Disinfect surfaces such as doorknobs, bathrooms or other high traffic areas that could contain the virus.
Avoid sharing drinks, straws, food or anything else where there is shared shared contact with the mouth.
If you're still unsure whether or not your child is experiencing symptoms of the enterovirus, it's better to get a professional opinion to avoid any possible complications that could arise from this illness. Stop into any of our FastMed locations, convenience and quality of care are our top priorities. Our staff of trained professionals will get you in and out in under an hour and no appointment is needed to be seen, we also offer ZipPass, an online check in service, to make your stay even quicker!
If you're in Arizona or North Carolina, you're in luck, FastMed has several locations throughout both states. Quality care in our clean and modern walk in clinics is right around the corner.