Our kidneys are responsible for filtering our blood in order to produce urine, meaning they are a vital part of our urinary system. Two tubes (ureters) carry urine from the kidneys to the bladder, and from there urine travels out of the body through the urethra. Sometimes, bacteria can enter our bodies through the urethra and travel to our bladder and up the ureters to our kidneys. In fact, most kidney infections arise as complications of bladder infections, and require immediate medical attention.
Recognizing the Signs and Symptoms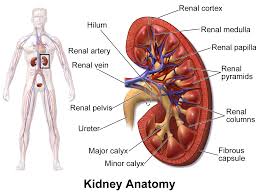 It is important to recognize the symptoms of a kidney infection so you can seek medical treatment as soon as possible. Some common symptoms include:
Blood in urine
Cloudy or smelly urine
Pain when urinating
Back pain
Fever
Nausea and vomiting
If left untreated, a kidney infection could lead to a potentially serious condition, such as:
Permanent kidney damage
Blood poisoning or septicemia
Pregnancy complications
Mild kidney infections can typically be easily treated with antibiotics; however, more severe infections can sometimes require hospitalization. As soon as you notice the first sign of a kidney infection, you should seek treatment from a medical professional. Most kidney infections can be diagnosed using a urinalysis (UA) test. Urinalysis tests evaluate urine for signs of infection and can be done at most urgent care facilities, including FastMed.
FastMed Urgent Care has locations right in your neighborhood to provide you with prompt and personal medical treatment. Our on-site labs enable us to perform a urinalysis and provide you with results quickly and conveniently. From there we can provide you with antibiotics to have you feeling better in no time.
About FastMed
FastMed Urgent Care owns and operates nearly 200 centers in North Carolina, Arizona and Texas that provide a broad range of acute/episodic and preventive healthcare services 365 days a year. FastMed also provides workers' compensation and other occupational health services at all its centers, and family and sports medicine services at select locations. FastMed has successfully treated more than six million patients and is the only independent urgent care operator in North Carolina, Arizona and Texas to be awarded The Joint Commission's Gold Seal of Approval® for quality, safety and infection control in ambulatory healthcare. For more information about locations, services, hours of operation, insurance and prices, visit www.fastmed.com.