A sinus infection, or sinusitis, is characterized by inflamed and swollen nasal passages. Allergens, bacteria, viruses, or pollutants can cause irritation. Once the passages are blocked, they can become a breeding ground for infection. Learn the symptoms of a sinus infection and when to seek medical attention.
Sinus Infection Symptoms and Treatment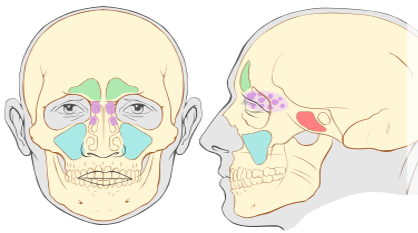 Symptoms
Symptoms of sinus infections may mirror those of a common cold, including:
Nasal discharge that is thick, green, or yellow
Congested, stuffy nose
Facial pressure and pain
Bad breath
Inability to smell
Fatigue
Headache
Treatment
If you're experiencing symptoms of a sinus infection, it's important to visit a medical professional for a proper diagnosis. During your evaluation, a medical professional will recommend a treatment method. For sinus infections, it is common for decongestants or antihistamines to be prescribed. Other treatments can include plenty of fluids and nasal rinses.
FastMed is your neighborhood medical clinic with community-based locations throughout Arizona and North Carolina. Most major insurance carriers are accepted, in addition to most major credit cards, and personal checks. For patients without insurance, we offer the FastMed Discount Program that may aid in reducing some of the costs associated with medical care.
Do you have any questions or concerns about an upcoming visit to a FastMed facility? Stop by and speak with one of the medical staff or contact us today!