Most children and babies get vaccines to protect their delicate immune systems from diseases. The vaccines that children get when they are young often wear off by the time they are preteens, leaving them vulnerable to those diseases again. Most doctors recommend Tdap vaccines for children 11 to 18 years old. Are you looking for Tdap Vaccines near you? FastMed offers Tdap and other vaccines 7 days a week, with no appointment.
I Would Like to Find Tdap Vaccines Near Me, But Need More Information
What Does the Tdap Vaccine Protect My Child From?
Tetanus is a bacterial disease that affects your nervous system. Also known as "lockjaw," tetanus causes your neck muscles to painfully contract, and can affect your ability to breathe. Tetanus is often caused by an infected flesh wound.
Diphtheria is a bacterial infection that affects your mucous membranes and can cause sore throat, fever and swollen glands. Typically, Diphtheria is spread by airborne droplets of the bacteria, or through contaminated personal items.
Acellular Pertussis (Whooping cough) is a respiratory infection that is highly contagious and causes a severe hacking cough. While deaths caused by Acellular pertussis are rare, most deaths occur in infants. Pertussis is spread when an infected person coughs or sneezes.
Are there any side effects associated with the Tdap vaccine?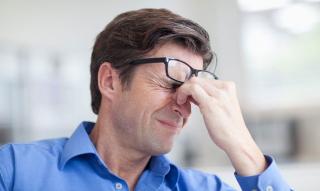 Not always. Some side effects that have been reported include:
Soreness where the shot was administered
Fever
Headache
Tiredness
Who should not get a Tdap vaccine?
Talk to your healthcare provider if you:
Have ever had GBS (Guillain Barre Syndrome)
Have epilepsy
Have any nervous system problems
Where Can I Find Tdap Vaccines Near Me?
FastMed Urgent Cares have locations across North Carolina and Arizona and many offer Tdap Vaccinations. FastMed is open 7 days a week, stays open late during the week and never requires an appointment. Click here to find a FastMed near you, and call us today to check availability of Tdap vaccines.
On top of vaccines, FastMed offers services such as X-rays, occupational health services, sports medicine and more. And, because our clinics were built around the belief that quality healthcare should be affordable and convenient, we offer online check-in, discount programs and accept most major insurance plans.