<![CDATA[
Tucson is a hiking enthusiast's paradise. The city has over 120 national, state, and local parks. The Tucson Basin is surrounded by five mountain ranges, each with their own unique landscapes and views. 
Santa Catalina Mountains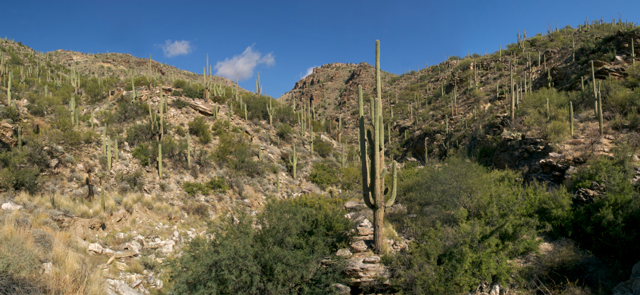 To the north and northeast of Tucson are the Santa Catalina Mountains. Located in the Coronado National Forest, these mountains have the highest average elevation in the area. A hike in the Catalinas will provide a variety of landscapes, vegetation, wildlife, and trails for hikers of all skill levels. Whether you're interested in taking a nice walk in Sabino Canyon or climbing to the top of Mt. Lemmon at 9,157 ft., the Catalinas have a lot to offer. 
Popular trails in the Santa Catalina Mountains:
Sabino Canyon Trail
Mt. Lemmon Meadow Loop
Romero Pools Trail
Blackett's Ridge Trail
Finger Rock Trail
Ventana Canyon Trail
Rincon Mountains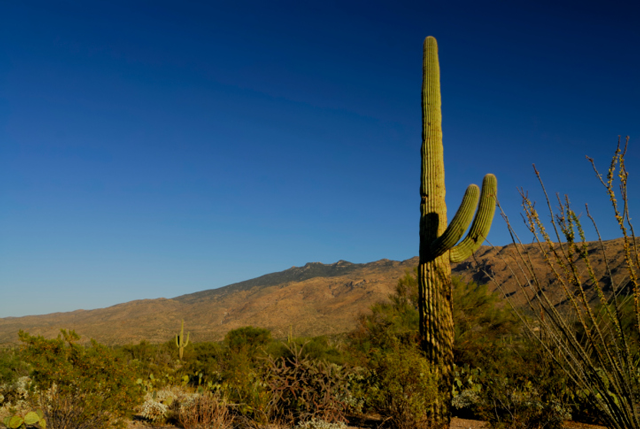 Wake up early in Tucson and you will see the sun rise from behind the Rincon Mountains. These mountains see less traffic than other ranges in the area, making for a beautiful and secluded hike. There are a variety of trails and many of them intersect, so you can customize the length of your hike. Even though the range is smaller than some of the others, the Rincon peak offers one of the most breathtaking 360 degree views in the Tucson area. Of course, you will have to hike 8.1 miles to get there, but it's worth it.
Popular trails in the Rincon Mountains:
Cactus Forest Trail
Douglas Spring Trail
Miller Peak Trail
Tanque Verde Ridge Trail
Santa Rita Mountains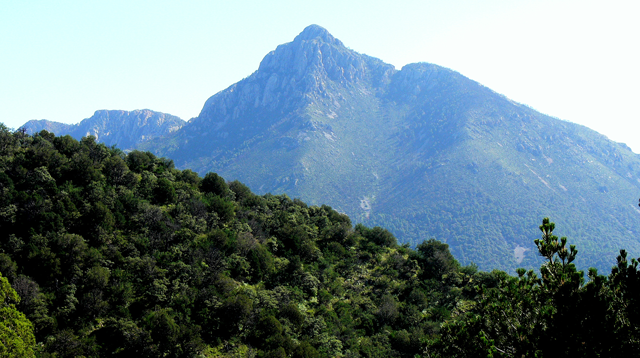 Located roughly 40 miles south of Tucson, the Santa Rita Mountains offer a range of experiences for everyone from the seasoned climber to those who are just looking for a beautiful scenic walk. There are two distinct zones in the Santa Rita Mountains. The Sky Islands are higher, greener, colder, and offer some of the most diverse ecosystems in the world. The lower peaks, on the other hand, are more like a typical desert. Be sure to visit Madera Canyon, a popular destination for people looking to see a variety of beautiful landscapes, plants, and wildlife, including amazing opportunities for bird watching.
Popular trails in the Santa Rita Mountains:
Bog Springs Trail
Old Baldy Trail
Gardner Canyon Loop
Tucson Mountains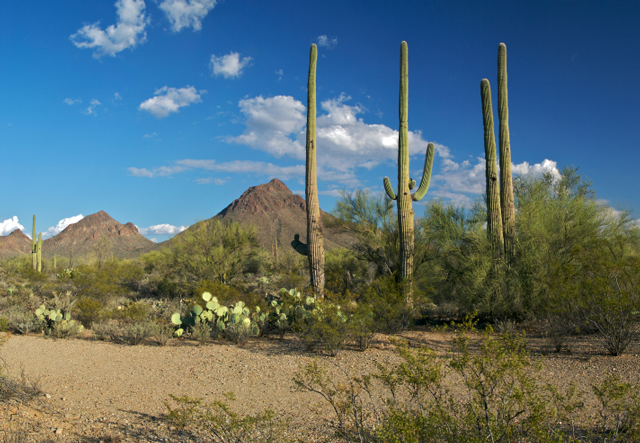 The Tucson Mountains are a minor mountain range located in Saguaro National Park and Tucson Mountain County Park. This area is known for its giant saguaro cactuses, which can grow over forty feet tall. King Canyon Trail is one of the most popular trails. It's a 6.5 mile round trip that leads to the highest point in the range, Wasson Peak, at 4,639 ft. 
Popular trails in the Rincon Mountains:
Tumamoc Hill
Valley View Overlook Trail
Yetman Trail
Starr Pass Trail 
Tortolita Mountains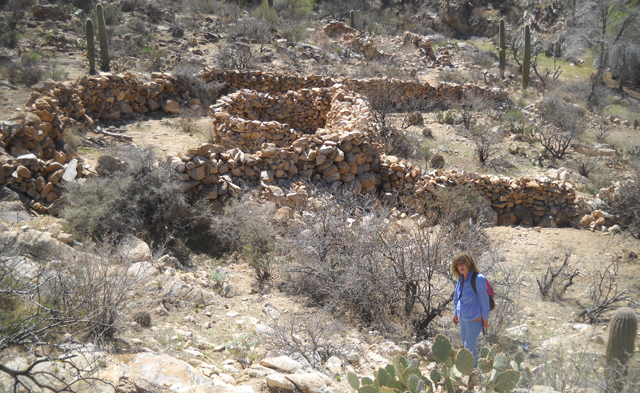 The Tortolita Mountains are the smallest mountain range in Tucson, but have 29 miles of some of the most extensive trails in the area. They run northwest of Tucson. The Hohokam Indians settled in this range in 500 AD, and occupied it for nearly 700 years. Hikers can find a variety of wildlife including feral horses, as well as rock carvings and Hohokam ruins. 
Popular trails in the Tortolita Mountains:
Wild Burro Trail
Honeybee Canyon Trail
Lower Javelina Trail
Upper Javelina Trail
Alamo Springs Trail
Wild Mustang Trail
Cochie Springs Trails
If you're just starting out and would like a guided hike, visit Hike in Tucson. More seasoned hikers should consider joining the Southern Arizona Hiking Club. Always remember that safety comes first. Of course, accidents do happen. If you are seriously hurt while hiking, call 911 or visit an emergency room. 

Did you know that FastMed Urgent Care can treat most minor medical conditions? That includes broken bones, minor burns, dehydration, sprains, lacerations, and insect bites. Best of all, we have 6 convenient locations in Tucson, Arizona.

For a full list of hiking trails near Tucson, visit LocalHikes.com. Happy hiking!

]]>