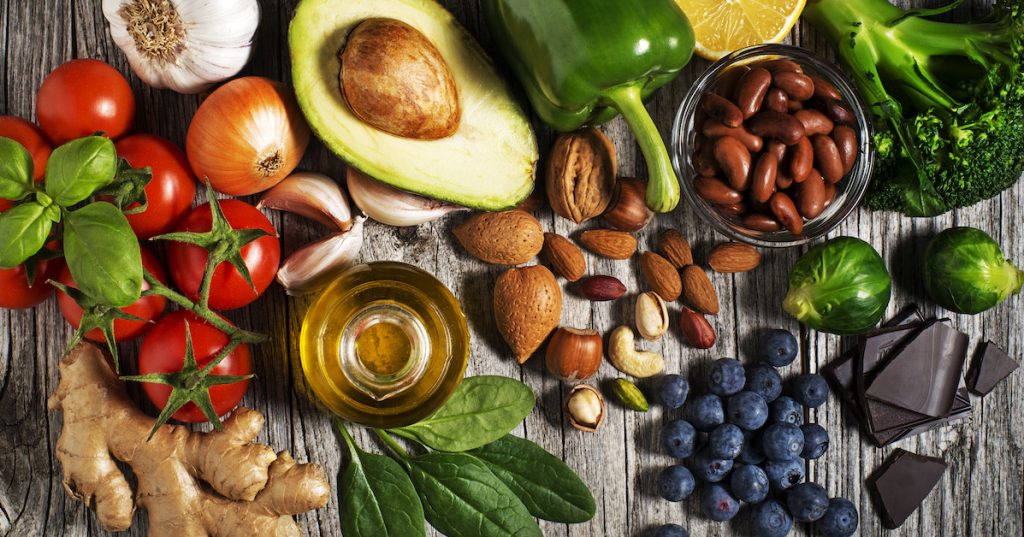 Did you know that today is National Chocolate Day? Few things are better—or more delicious—than a piece of chocolate. But did you know that your chocolate habit can be good for your health? Consuming a piece of healthy chocolate candy can benefit your brain, cardiovascular system, and even your digestive system. The next time you reach for your favorite sweets, think about the health benefits of chocolate:
1. Protects Your Heart
If you're concerned about your blood pressure or cholesterol, you might be pleased to know that one of the benefits of chocolate is that it may improve cardiovascular health. Cocoa contains flavonoids, which can help lower high blood pressure and combat inflammation in the body. Studies have shown that consuming flavonoids can reduce unhealthy LDL cholesterol, which is linked to heart disease. Eating healthy chocolate candy regularly can also improve blood flow and may even help those who are insulin-resistant.
2. Gives Your Brain a Boost
In addition to boosting feel-good chemical dopamine, a serving of healthy chocolates can even improve brain function. A team of researchers at Harvard Medical School found that elderly adults who consumed two cups of cocoa each day had improved blood flow to the brain, which can result in better memory and thinking. Cocoa's flavonoids may also be beneficial for adults with mild cognitive impairment, which increases the risk of dementia. While cocoa is not proven to prevent dementia or other mental disorders, its flavonoids have been known to have brain-protective qualities.
3. Soothes a Sensitive Stomach
If you've ever wound up visiting your doctor or an urgent care center because of diarrhea or a stomach upset, you may wonder if a natural solution is available. During the 16th century, those living in Europe and the Americas used healthy chocolates to treat a variety of medical problems, including upset stomach. In fact, Mexicans would toast and grind cacao beans to create a powder that allegedly warded off dysentery. Centuries later, researchers found that these early chocolate lovers were correct: one of the key dark chocolate benefits is that it has a soothing effect on the stomach, blocking fluid secretion in intestinal cells. This could mean fewer trips to the bathroom for those suffering from diarrhea.
What Type of Chocolate is Healthy?
When learning about the health benefits of chocolate, you'll probably wonder, "What type of chocolate is good for you?" While milk chocolate tastes delicious, the added fat and sugar can wreak havoc on your waistline. Remember, cocoa itself comes from roasted cacao seeds, which are naturally low in sugar and full of nutrients. Chocolate is the candy made from cocoa powder, sugar, milk, and other ingredients. While candy bars may have traces of antioxidants and flavonoids, the high calorie count can counteract their benefits.
The Health Benefits of Dark Chocolate
Fortunately, there is a type of healthy chocolate candy that you can consume for a heart- and brain-boosting treat. Dark chocolate is a superfood providing a host of benefits, including potential cancer prevention and protection against free radicals. Plus, dark chocolate is made without added sugar and fat, making it a guilt-free snack.
How Much Dark Chocolate Can You Have in a Day?
Most studies examining the health benefits of chocolate use large amounts of cocoa—nearly 400 milligrams in some cases. That's the equivalent of about eight bars of dark chocolate, or a staggering 30 bars of milk chocolate. As you might have guessed, consuming that many chocolate bars would add up to thousands of calories. To take advantage of the dark chocolate benefits without compromising your diet, consider purchasing a concentrated cocoa product. There are many supplements available on the market today, many of which contain up to 250 milligrams of heart-healthy cocoa flavonoids.
If you desire the real deal, eat just a few squares per day to reap the dark chocolate benefits. While you may not see dramatic changes in your heart and brain health, you'll still be able to experience some of the health benefits of dark chocolate without adding inches to your waistline. Choose a bar with a high cocoa content, preferably one over 70 percent. The higher the cocoa content, the more dark chocolate benefits you'll receive.
So, the next time you're searching for a sweet treat, reach for a piece of dark chocolate with a high cocoa percentage. Not only will you reap the many health benefits of dark chocolate, you'll also satisfy a nagging sweet tooth.
About FastMed
FastMed Urgent Care owns and operates nearly 200 centers in North Carolina, Arizona and Texas that provide a broad range of acute/episodic and preventive healthcare services 365 days a year. FastMed also provides workers' compensation and other occupational health services at all its centers, and family and sports medicine services at select locations. FastMed has successfully treated more than six million patients and is the only independent urgent care operator in North Carolina, Arizona and Texas to be awarded The Joint Commission's Gold Seal of Approval® for quality, safety and infection control in ambulatory healthcare. For more information about locations, services, hours of operation, insurance and prices, visit www.fastmed.com.