The thyroid gland has a big job in the human body. It influences almost all of the metabolic processes in your body through the hormones it produces. But like any body part, our thyroids can be affected by thyroid disorders, and the most common involve abnormal production of thyroid hormones.
Types of Thyroid Disease: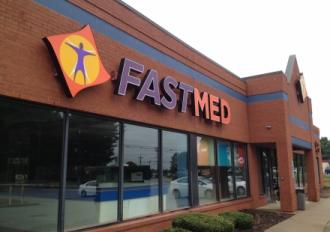 There are two types of thyroid disorders that cause abnormal hormone production. They are hyperthyroidism and hypothyroidism. Each are more common in women, people with other thyroid problems, and people over 60 years old.
Hyperthyroidism: This branch of thyroid diseases occurs when there is an overproduction of thyroid hormones. Its causes include:
Graves' disease or the production of too much thyroid hormone
Inflammation of the thyroid that causes the gland to produce extra hormones
Problems or damage in the thyroid or pituitary glands
Symptoms of hyperthyroidism can include:
Weight loss
Increased appetite
Increased sweating
Anxiety
Trouble sleeping
Frequent bowel movements
Hypothyroidism: The opposite kind of thyroid diseases happens as a result of an underproduction of hormones in the thyroid. Causes of these thyroid diseases can include:
Removal of the thyroid gland
Exposure to excessive levels of iodide contained in some cold, sinus and heart medications
Excessive consumption of lithium
Malfunctions with the thyroid or pituitary gland
Symptoms of hypothyroidism include:
Fatigue
Weight gain
Thinning hair
Cold intolerance
Joint and muscle pain
Puffy face
Slowed heart rate
Treatment for Thyroid Disease
Treatment for thyroid disease depends on the underlying cause. Thyroid disorders and diseases are nothing to ignore. If you are concerned about thyroid disease, visit a FastMed Urgent Care near you to be seen by a medical professional. Our staff is dedicating to providing patients with fast, high-quality care, all at an affordable cost. A medical professional will discuss your symptoms with you, then recommend appropriate testing and treatment options.
About FastMed
FastMed Urgent Care owns and operates nearly 200 centers in North Carolina, Arizona and Texas that provide a broad range of acute/episodic and preventive healthcare services 365 days a year. FastMed also provides workers' compensation and other occupational health services at all its centers, and family and sports medicine services at select locations. FastMed has successfully treated more than six million patients and is the only independent urgent care operator in North Carolina, Arizona and Texas to be awarded The Joint Commission's Gold Seal of Approval® for quality, safety and infection control in ambulatory healthcare. For more information about locations, services, hours of operation, insurance and prices, visit www.fastmed.com.