If you're suffering from a case of tinea versicolor, you don't have to go far for treatment. While severe cases of this skin disease may require prescription medication, most cases can be treated with over-the-counter solutions.
Over the Counter Options for Tinea Versicolor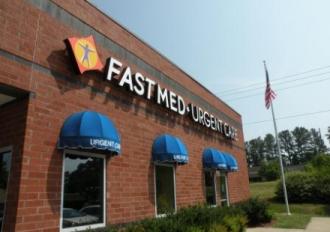 Store-bought treatments for tinea versicolor come in the form of skin applications such as creams, lotions, soaps, and shampoos that include such ingredients as zinc, pyrithione, selenium sulfide, miconazole, clotrimazole, and terbinafine. WebMD provides a full list of over-the-counter options for treating tinea versicolor.
Each of the treatments come with their own application requirements, healing timetables, and side effects. It's not uncommon for treatment protocols to require a month of usage to clear up symptoms and another few months of use to prevent symptoms from coming back.
For severe or recurring cases, antifungal pills may be prescribed by a doctor.
Living with Tinea Versicolor
During times of remission, there are some things that you can do to manage your tinea versicolor to limit the chances of it from coming back. These include:
Avoiding oily skin products

Wearing loose-fitting, breathable clothes that reduce friction and sweating

Limiting your exposure to the sun and always wearing a non-greasy sunscreen when you do go out
Tinea Versicolor, also known as pityriasis versicolor, stems from a natural yeast that lives on our skin. When this yeast grows out of control, a rash (tinea versicolor) appears in the form of discolored spots. Tinea versicolor is not contagious and is most common in teens and young adults. It is found most often on the neck, chest, back, and arms, but can appear anywhere on the body. Hot, humid climates or a weakened immune system can exaggerate the rash.
With the right kind of treatment and preventive measures, you can win the fight against tinea versicolor. You can even do it with just over-the-counter medications.
If you think you may have tinea versicolor or have a severe or recurring case, visit your local FastMed to see a medical professional.
About FastMed
FastMed Urgent Care owns and operates nearly 200 centers in North Carolina, Arizona and Texas that provide a broad range of acute/episodic and preventive healthcare services 365 days a year. FastMed also provides workers' compensation and other occupational health services at all its centers, and family and sports medicine services at select locations. FastMed has successfully treated more than six million patients and is the only independent urgent care operator in North Carolina, Arizona and Texas to be awarded The Joint Commission's Gold Seal of Approval® for quality, safety and infection control in ambulatory healthcare. For more information about locations, services, hours of operation, insurance and prices, visit www.fastmed.com.