Treatment for Flu FAQ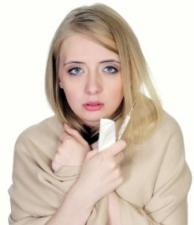 If you have the flu, you are most likely miserable. When it comes to influenza, prevention is so much better than treatment for flu. Flu symptoms may include fever, cough, sore throat, runny or stuffy nose, body aches, headache, chills and fatigue. The flu season normally runs from October through to the spring and The Centers for Disease Control suggests that everyone over 6 months of age would benefit from a flu vaccine. But if you weren't able to get a flu shot or nasal flu vaccine, here are some answer to treatment for flu.
Is there treatment for flu?
Yes. There are antiviral drugs that will help you fight the flu virus. Antiviral drugs have been shown to work best if taken with the first two days of symptom onset. As soon as you think you might have the flu, get to your neighborhood FastMed walk in clinic. Antivirals are not antibiotics, which treat bacterial infections. Antibiotics will NOT be of any use in treatment for flu.
Should I still get a flu shot – even if I'm sick?
Yes – strange as it sounds, the flu vaccine is your best defense against flu.
Don't flu shots make people get sick?
No. Flu shots do not contain living virus cells and cannot give you the flu. Some people experience redness and soreness around the injection site but flu vaccines are actually the best thing you can do to prevent the flu. If you don't wnat to get the shot, talk to FastMed about a nasal vaccine.
Do the antivirals I'm taking as treatment for flu have side effects?
Some side effects have been associated with antiviral flu drugs, including nausea, vomiting, dizziness, runny or stuffy nose, cough, diarrhea, headache and some behavioral side effects. But these are uncommon and if you have concerns, discuss them with the medical professionals at FastMed.
I'm taking care of someone with the flu – can I get sick?
Yes.  If you haven't had your flu shot, go to a FastMed Urgent Care walk-in clinic and get one. You can also talk to one of our medical team about whether or not antiviral medication might be helpful.
Additional Articles:  
Urgent Care Medical Center |  Walk in Urgent Care | Flu Shot Locations | Where Can i Get a Flu Shot | Intradermal Flu Vaccine