Urgent Care Clinics FAQ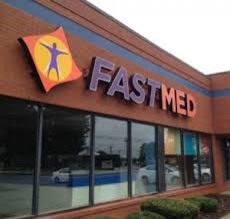 When you can't get in to a doctor's office, urgent care clinics are an excellent alternative, as long as your condition only requires immediate care – not emergency care. If you're not sure of the difference, you can use this interactive tool to help understand what urgent clinics treat versus a hospital emergency room. Understand that if you have ANY indication that your condition could be life-threatening, dial 9-1-1 and get to the hospital as soon as possible.
What are urgent care clinics?
Urgent care clinics like FastMed are walk-in clinics that provide ambulatory care for injuries or illnesses that need immediate care, but don't merit a visit to the emergency room. FastMed Urgent Care clinics diagnose and treat common conditions like strep or allergies, as well as X-ray, treat, suture or cast minor injuries. 
Are urgent care clinics the same as convenient care clinics?
 No. Urgent care clinics like FastMed are medical facilities. Convenient care clinics are in stores or supermarkets and are normally staffed by a nurse practitioner, as opposed to a doctor. FastMed urgent care clinics offer flu shots and vaccinations like convenient care clinics, but also have a whole service medical clinic at your disposal.
How do I find urgent care clinics near me?
It's simple to find FastMed urgent care clinics – use our urgent care clinics location finder.  We operate urgent care clinics throughout North Carolina and Arizona.
Are urgent care clinics regulated?
Two organizations, Urgent Care Association of America (UCAOA) and the American Academy of Urgent Care Medicine (AAUCM) have established criteria for urgent care clinics like FastMed.
Must accept walk-in patients 
Treat a broad spectrum of illnesses and injuries, as well as perform minor medical procedures
Have a licensed physician operating as the medical director
Be open 7 days a week
Have on-site diagnostic equipment
Contain multiple exam rooms
Will urgent care clinics take my insurance?
FastMed Urgent Care clinics take most major insurance plans. These are the providers in North Carolina and providers in Arizona.  if you do not have health insurance, please look at FastMed Urgent Care clinics discount membership program to help you manage the cost of healthcare.
More Articles:  Urgent Medical Care | Where Can I Get a Flu Shot |  Community News | Walk in Health Clinic | Discount Program | Flu Shots & Vaccinations