<![CDATA[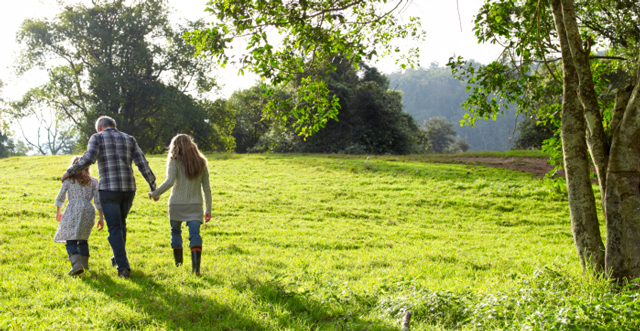 It's a common question for many families here in Sanford, NC: urgent care, emergency room, or traditional family doctor's office?
All three of these services perform similar functions, but often in very different ways. Emergency Rooms are always usually open, but they tend to be cumbersome, expensive and could have long waits. Traditional doctor's offices can offer an intimate experience, but they often have limited 9-5 weekday hours and lack equipment to perform many treatments on site.
The third option, urgent care or emergency care centers like FastMed Urgent Care in Sanford, often presents a middle ground option that can be extremely convenient for customers, especially in more rural areas with limited family practices and hospitals. Urgent care centers tend to be open until late in the evening and on weekends, usually have shorter wait times than a hospital, and often have more equipment on hand to carry out procedures for acute injuries or illnesses that are not emergent, but still require the relatively quick opinion or skills of a medical professional.
One of the best things about urgent care centers, especially in rural areas like Sanford, NC, is the new medical technologies and customer service techniques they employee. As an alternative to traditional locations, FastMed Urgent Care and many other urgent care centers tend to be on the brink of the best technology and are always thinking of ways to improve their patient's experience.
Here are the top five innovations of urgent care centers nationwide, and how they're making urgent care more responsive to patients: 
Web or Kiosk Check-in
The waiting room is the bane of all doctor's visits, but urgent care centers are starting to buck this tired old trend with technology. Normally, patients will fill out paperwork just to hand it over to a nurse or office attendant who has to type it all into a computer, while everyone in the office waits for this process to conclude. Many offices are cutting out the middleman and allowing patients to fill this information in online even before coming to their appointment, and some offices allow you to sign up at a small kiosk, which can be just as time saving. 
Online Scheduling and Wait-Time 
Again, there is almost nothing worse than sitting and waiting in a slow family doctor's office, especially when you really need to see a doctor. The only thing that could make it worse? Signing up for a inconvenient appointment time when there was a perfect one available, if only you had known. Urgent care centers are using technology to fix this issue as well. Patients can often see entire up-to-date schedules online, and select which appointment time they would like. And once in the office, patients might be able to see exactly how long they have to wait. How cool is that? 
Transportation
It goes without saying that if you're sick or ill, it might not be the best time to drive or have to take public transportation. Many care centers are tackling this issue by serving patients without cars or other easy means of transporting themselves. This can also save patients the tremendous cost of having to purchase a chair lift, if they do not plan on travelling much but still require it to go see a doctor. 
Occupational Automatic Reporting
Most issues with reporting workplace injuries, and eventual payments and compensation, arise from the incorrect and/or slow processing of medical forms and documents. Automated reporting can lead to faster payment and resolving of workplace issues, but it can also lead to faster treatment and care for an injured employee. Automatic reporting allows a lot of the guesswork or problems that arise with paper documentation to be alleviated with online software.
Online Payment and Pricing 
There's perhaps nothing scarier than getting your bill — so scary, in fact, that many traditional services will not even give you your bill until a later date. This can be nice to lessen the blow as you leave the family practice, but it's never fun not knowing exactly where you stand financially. By using the web and new secure software, urgent care centers everywhere are not only offering online bill payment, but immediate online posted pricing and bills, so patients know exactly where they are in the payment process, alleviating much anxiety and worry, and preventing overpayments. 

So if you live in Sanford, NC or near any FastMed locations nationwide, be sure to consider them next time you might need a quick and convenient trip to the doctor!

]]>