Advantages of "Urgent Care Near Me"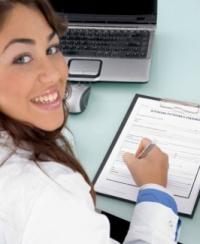 Finding a doctor who's nearby and, more importantly, will be available for a walk-in appointment are the advantages of urgent care. FastMed locations are designed to create neighborhood health centers.  When you think of an "urgent care near me," we want you to think FastMed. We have nearly one hundred easy-to-access locations in Arizona and North Carolina that have become their community's family doctor.
Urgent care is also known as "immediate care" because it's not necessary to have an appointment: you can see someone immediately. All FastMed locations welcome walk-in patients and try to see each person within an hour of his or her arrival time. You can even use our ZipPass to check in online. We accept most forms of insurance, including TriCare for military families, and offer discount programs to help families manage the costs of their healthcare.  
Find "Urgent Care Near Me"
All of our convenient locations can be found through the clinic locator tool.
The American Academy of Urgent Care Medicine says "Because urgent care practitioners are on the 'front lines' of medicine, they need to be proficient in evaluating and caring for – at least initially – any patient who walks into an urgent care medicine center or urgent care clinic." FastMed is committed to providing the highest quality of care for our patients, directly located in their own neighborhoods. We take digital X-rays on site, conduct physicals, and vaccinate children preparing to attend school. We do, however, ask that you contact the nearest location to confirm vaccine availability. We're open 365 days per year because if you have  strep throat or bout of bronchitis, it doesn't matter what day it is. When you're sick or hurt, FastMed doctors are there to help you with immediate care of common conditions:
Strep Throat
Ear Infections
Flu Symptoms or Flu Shots
Vaccinations or Tetanus Shots
Allergies
Bronchitis
Urinary Tract Infections
Back Injuries
Cuts and Sprains
Urgent care should not be confused with the emergency room. Certain symptoms or conditions may require a hospital visit as you can see from this diagram. If you think you may require a hospital's care, please call 9-1-1 or immediately get to the emergency room.
Other related questions:
Strep Throat: What It Looks Like | What To Do When You Have An Earache And Sore Throat | Strep Throat Symptoms | Strep Throat When To Go To ER | TB Test