Phoenix, AZ Residents Trust FastMed Urgent Care on West Peoria Avenue
If you're located in Phoenix, Arizona, you're in luck! FastMed Urgent Care has locations on West Peoria Avenue, East Thunderbird Road, West Dunlap Avenue, and many more in the area to assist you!
When you get sick, where do you go? You may be thinking your primary care physician's office is always the answer, but what happens when it's closed and you cut yourself, sprain your ankle, or have a headache that won't go away? You may think that the ER is your only other option for medical care when your primary care physician's office isn't open, but that's not the case at all. Urgent care facilities may be your best option for prompt medical care.
FastMed Offers Several Services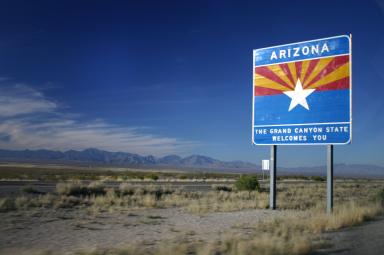 The staff at FastMed Urgent Care is trained in adult and pediatric urgent care. When non-life-threatening illnesses and injuries strike, our medical professionals are ready to help 365 days a year. We offer:
Treatment for mild to moderate illness
Treatment for non-life-threatening injuries and orthopedics
Physicals for children and adults
Vaccinations and flu shots for children and adults (call your local urgent care to check availability)
Acute and chronic illness management, including diabetes, high cholesterol, hypertension, and endocrine issues
Gynecological exams and sexual health care
With FastMed, you won't have to wait to make an appointment or wait for hours in a crowded ER to be seen by a qualified medical professional. ERs treat patients with the most serious conditions first, so if your condition isn't life threatening, you could be waiting a while for treatment. FastMed strives to have our patients in and out within an hour. You can save even more time during your visit to FastMed by using ZipPass, our online check-in service. FastMed's high-quality, fast medical care is affordable, too! We accept most forms of insurance and offer a discount program for patients without insurance. When non-life-threatening illness and injury strike, make FastMed on West Peoria Avenue your first stop.