There was a time when the emergency room was the clear choice for anyone who needed immediate medical care during off hours. Today, however, urgent cares have made it easy for patients to receive prompt health care on weekends and holidays, and during evening hours. So, when it comes to urgent care vs. emergency room, how do you know which one to choose? This article explains.
Urgent Care | A Less Expensive Alternative to the E.R.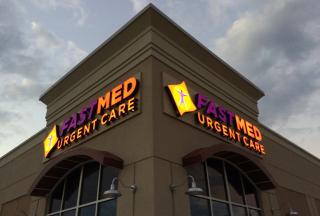 The first thing to note about urgent care is that it is not meant to replace emergency care. The purpose of urgent care is to help bridge the gap between your primary care physician and the emergency room. So, when your daughter comes down with a case of strep throat on a Saturday, or your son sprains his wrist riding his new skateboard on Christmas morning (when your primary physician is unavailable), you have an option other than the emergency room.
Many people do not realize that choosing an urgent care over the emergency room for non emergency care can also save them money. According to the National Center for Health Statistics, the average emergency room visit costs around $1,049, whereas the average physician's visit costs around $153.
Some common reasons to go to an urgent care include:
Vomiting

Sore throat

Minor sprains, strains, or broken bones

Fever without rash

Painful urination

Diarrhea
In most cases, choosing to go to an urgent care over the emergency room for these types of symptoms is the better choice.
When to Choose The Emergency Room
According to the Center for Disease Control (CDC), "One in five Americans report visiting the emergency room at least once in the past year."
The emergency room is designed to handle just that — emergencies. The problem is that many people have difficulty distinguishing between an ailment or illness that warrants an emergency room visit and one that could be treated at an urgent care facility.
If you are experiencing any of the following symptoms, it is recommended that you call 911 or go to the emergency room immediately.
Severe abdominal pain

Weakness or paralysis

Chest pain

Fainting or loss of balance

Sudden severe headache

Fevers with a rash

Serious burns

Seizures

Profuse bleeding

Fever in newborn baby
If you think you require emergency care, don't second guess yourself. Call 911 or go to the emergency room immediately. However, if you are experiencing mild symptoms associated with a common illness or injury, FastMed Urgent Care can save you significant time and money! At the end of a workday, on weekends, and even on holidays, a FastMed medical professional is available to see you. Find a FastMed near you today!
About FastMed
FastMed Urgent Care owns and operates nearly 200 centers in North Carolina, Arizona and Texas that provide a broad range of acute/episodic and preventive healthcare services 365 days a year. FastMed also provides workers' compensation and other occupational health services at all its centers, and family and sports medicine services at select locations. FastMed has successfully treated more than six million patients and is the only independent urgent care operator in North Carolina, Arizona and Texas to be awarded The Joint Commission's Gold Seal of Approval® for quality, safety and infection control in ambulatory healthcare. For more information about locations, services, hours of operation, insurance and prices, visit www.fastmed.com.