Deciding between Urgent Cares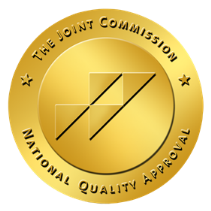 Urgent cares are an alternative to waiting for an appointment or trying to be added as a new patient at a family doctor.  There are a lot of urgent cares to choose from and quality of care should be your first consideration.
Other qualifications for urgent cares are as follows:  
Convenient Location: The urgent cares should be close to your home or office. FastMed urgent cares are located across NC and AZ.
Walk-in Clinic: Being sick isn't something you can schedule. Walk-ins are always welcome at FastMed urgent cares.
Affordable Healthcare:  FastMed urgent cares take most major insurance plans, including Tricare for veteran's families. 
Why FastMed Urgent Cares?
Quality Healthcare – There's never a reason to compromise when it comes to medical care. FastMed urgent cares are fully staffed with medical professionals highly qualified in family medicine and urgent care diagnoses and treatments. In addition, FastMed urgent cares are all equipped with on-site labs and X-rays so you don't spend unnecessary time waiting or off-site.  
Fast In, Fast Out – All FastMed urgent cares want you to receive prompt medical attention You can fill out your registration forms before you come in and can use our ZipPass online appointment scheduling system to save even more time.
Care and Concern – At FastMed urgent cares, it's important that patients are treated with courteous attention and concern.  Should you ever need the expertise of a medical specialist, we can arrange the appointment and forward your medical records and all test results and X-rays.  FastMed's digital medical records ensure that we have your most current information. 
Open For You – FastMed urgent cares have extended hours so you can avoid taking time off work or school. We're open 365 days a year – holidays too! We're community-based in North Carolina and Arizona – there's a FastMed location that's right in your neighborhood.
Affordable – FastMed urgent cares accept most major types of insurance.  For patients self-pay, the FastMed Discount Program offers a clear, affordable way to manage health care costs for you and your family.
More Articles:  Urgent Medical Care | Where Can I Get a Flu Shot |  Community News | Walk in Health Clinic | Discount Program | Flu Shots & Vaccinations