FastMed Urgent Care has walk-in clinics that provide quick healthcare service 365 days a year. If you are looking for vaccinations in Winston-Salem, NC, FastMed Urgent Care is a convenient and inexpensive option. Our qualified healthcare professionals aim to get you in and out within an hour. No appointments are required, and our walk-in clinics are open with extended hours that will fit your busy schedule.
FastMed Urgent Care is open on weekdays from 8:00 am to 8:00 pm and on weekends from 8:00 am to 4:00 pm. Our medical professionals are equipped to meet your immediate healthcare needs at your convenience. We accept most major insurance plans to ensure that you get quality healthcare at a low cost.
FastMed Urgent Care Offers Vaccinations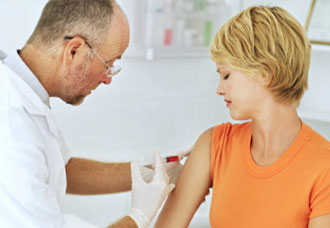 FastMed offers an easy way to get vaccinations in Winston-Salem, NC. Vaccinations are important to protect against disease. FastMed can help you prevent illness by providing you with a way to take care of this healthcare necessity quickly and conveniently. Come in to one of our walk-in clinics at your convenience, and our compassionate healthcare professionals will provide you with the services you need.
Whether you have an infant who needs routine vaccinations, or a child heading off to college, FastMed has a range of vaccines to offer. Vaccines are administered to cause your body to produce an immunization to infectious diseases, so they play an important role in maintaining your everyday health. If you are looking into getting vaccinations in Winston-Salem, NC, FastMed can provide this service to help you prevent diseases and protect your children.
The following are some of the more vulnerable segments of the population that have a greater need for vaccinations:
Children and adults with a long-term health condition (e.g. asthma)
Children and adults who live with or have close contact with a person(s) with a chronic illness
Out-of-home caregivers
Healthcare workers
If you and your family need to take care of vaccinations in Winston-Salem, NC, FastMed Urgent Care is your quick and easy healthcare destination, so stop in whenever you need!