It seems harder and harder for patients to find quality healthcare that is readily available. Patients are often put on lengthy waiting lists to get an appointment with a doctor, so they end up going to the emergency room for immediate care. According to research, between 13.7% and 27% of all emergency room visits could be treated at walk-in clinics with a possible annual cost savings of $4.4 billion.
So, the next time you or a loved one needs immediate care, choose a FastMed walk-in clinic in Winston-Salem, NC.
FastMed Walk-in Clinics Are the Best Best Choice for Anyone Needing Short-Term Medical Care in Winston-Salem, NC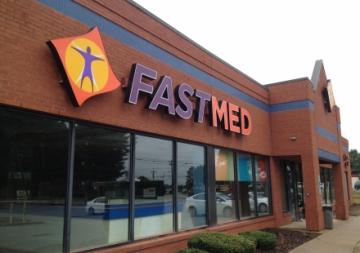 The top 15 things to know about our Winston-Salem walk-in clinics:
We are open 7 days a week, 365 days a year
You never need an appointment
We are open until 8 pm Monday-Friday
We have 3 locations: South Stratford Road, Old Country Club Road, and University Parkway
We accept most major insurance plans
You can check in online
We offer a wide range of services, including vaccines, flu shots, sports medicine, urgent care, illness treatment, and physicals
We offer digital X-rays
We accept most major credit cards
Our discount program covers qualified patients and their families for only $35 per visit
You can pay your bill online 24 hours a day, 7 days a week
We make it our goal to see each patient in an hour or less
We are more cost-effective than the emergency room
All of our medical professionals have extensive experience providing high-quality care to patients
FastMed Urgent Care was awarded the Joint Commission's Gold Seal of Approval for delivering outstanding medical care

Why spend hours at the emergency room when you have a quality walk-in clinic in Winston-Salem, NC, such as FastMed Urgent Care? If you are in need of after-hour care or are unable to get an appointment with your primary physician, you can always count on FastMed. Click here to find the closest clinic to you.