Walk-In Clinics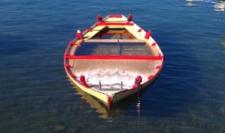 During the summer, there are all kinds of health hazards waiting for you. When the unexpected injury or illness strikes, just go to any of the FastMed walk-in clinics. You'll find our walk-in clinics in AZ and NC. Just type in your zip code to get the location nearest you. FastMed is open on weekends and holidays; in fact, we're open every day of the year. At walk-in clinics you can do exactly that: walk in. No appointment necessary. You can grab registration forms online, and we accept most major insurance plans. If you need to self-pay, take a look at our discount program to help keep your healthcare costs manageable.
Summer Safety: FastMed Walk-In Clinics
Stay safe this summer and make sure to keep yourself hydrated. Up to 75% of your body's weight is actually water. Severe dehydration can happen quickly in the heat. Without enough water, blood doesn't flow properly to necessary organs. When your heart rate increases, blood flow is directed away from the brain, kidneys, liver and other internal organs. The solution is simple: you need to pay attention to your water consumption. Use this hydration calculator to see how much water you need to drink.
Insect Bites: Welcome to flea and tick season, which is not just for your pets. Tick bites can cause serious illness like lyme disease or rocky mountain spotted fever. Get yourself to one of the FastMed walk-in clinics in your area as soon as you find the bite. We can remove the tick and do a simple blood test to check for the bacterial infection that causes complications.
Sunburn: Sunburn can be prevented by using a UV sunscreen with an SPF of 45 or greater. But exposure to the heat can do more than burn your skin. Heat exhaustion may cause heat stroke, so if you find yourself feeling weak or fatigued, immediately get out of the sun and head to one of our walk-in clinics.
Allergies: Summer is hay fever season for a reason. Pollen from grasses and weeds can make people with allergies miserable. FastMed walk-in clinics can test you for allergies because we have labs on-site at every location. Our medical team will treat your symptoms, relieve your discomfort, and consult with you on allergy shots for severe symptoms.
Injuries: Even the couch potatoes are out and about in the summer time. Biking, hiking, running, swimming, baseball – it's easy to sprain an ankle or throw out your back. FastMed walk-in clinics are ready for you. We take X-rays on site, so we can immediately tell you what's going on. If you need a limb to be immobilized, we'll take care of it. And if you cut yourself along the way, we will stitch you up.
Enjoy the summer. We hope you won't have to come in and see us, but FastMed walk-in clinics will be here if you do.
More Articles: Urgent Care Near Me | Walk In Health Clinic | Blood Glucose Level Test | Poison Ivy Treatment | Sugar Test for Diabetes
About FastMed
FastMed Urgent Care owns and operates nearly 200 centers in North Carolina, Arizona and Texas that provide a broad range of acute/episodic and preventive healthcare services 365 days a year. FastMed also provides workers' compensation and other occupational health services at all its centers, and family and sports medicine services at select locations. FastMed has successfully treated more than six million patients and is the only independent urgent care operator in North Carolina, Arizona and Texas to be awarded The Joint Commission's Gold Seal of Approval® for quality, safety and infection control in ambulatory healthcare. For more information about locations, services, hours of operation, insurance and prices, visit www.fastmed.com.