FastMed Offers Walk-In Physicals to Fit Your Schedule
Addressing your medical needs should never be complicated. FastMed understand this, which is why we offer walk-in physicals, flu shots, vaccinations, and treatments for a wide range of illnesses and injuries and never require an appointment. When you complain about having to make an appointment for a physical or having to wait over an hour in a waiting room….we get it.

We strive to have every patient in and out within 1 hour and allow patients to fill out registration forms and other paperwork prior to your visit to save even more time in the waiting room.
FastMed Offers Physicals for Your Needs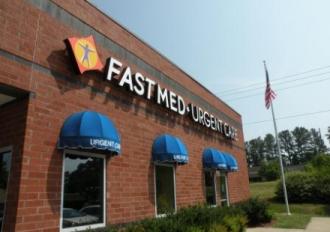 FastMed Urgent Care clinics provide routine physicals for school, camp, sports, DOT, and employment. For children, we offer physicals for:
School physicals
Sports physicals
Camp physicals
Our physical cover a wide range of preventative measures for adults, too. Our comprehensive medical exam helps screen for illness and monitors for illnesses such as:
Hypertension
High cholesterol
Diabetes
Endocrine and thyroid issues
Obesity
We also provide treatment for sports injuries and can address all of your sports related medical concerns. On-site services include physicals, x-rays, casting, braces, splints, and injections to help diagnose and treat all types of issues.
FastMed Urgent Care also conducts occupational health services like urine drug screens using on-site labs, which allows us to get the results of drug screens and other lab tests quickly and easily. Whether you need a drug test, an x-ray or other occupation health service, it's our goal to get you in an out as fast as possible.
FastMed Urgent Care clinics provide prompt, personal care for non-life-threatening conditions. FastMed is your open door to comprehensive family practice and general medicine in North Carolina and Arizona and is a practice that is committed to offering medical care that is prompt, personal, and available when you need it.
Don't just take our word for it. Check out our website to see what other FastMed patients are saying about us and find a location near you!