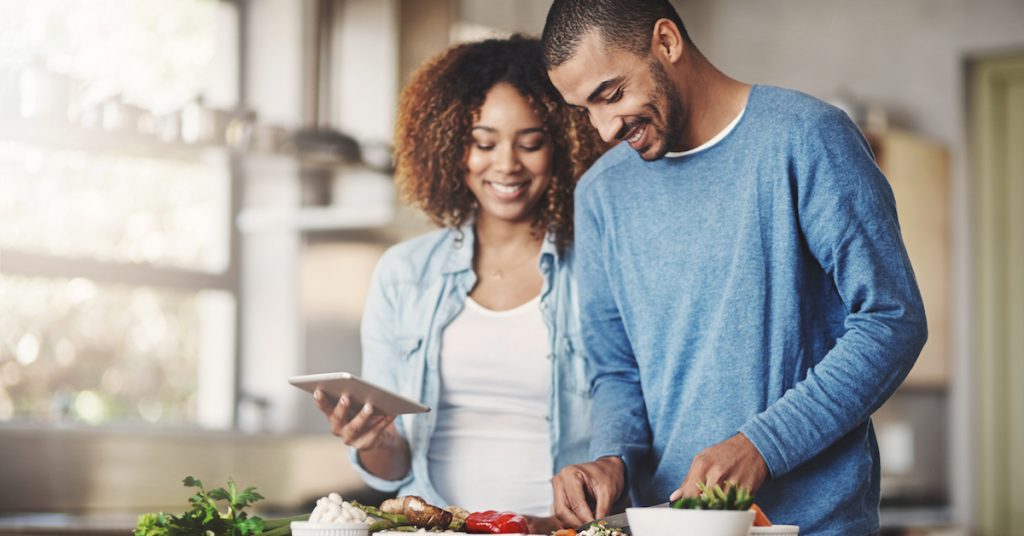 HPV is short for human papillomavirus, which is a common virus spread through sexual activity with someone who has been infected. Most of the more than 100 types of HPV infections are minor and resolve without treatment. Some, however, result in genital warts, and still others may lead to certain types of cancer. For this reason, the HPV vaccine for men is essential in the prevention of potential health risks.
How Do Men Get HPV?
HPV is typically spread through oral, anal, or vaginal sex, as well as through close skin contact during sexual activity. The CDC estimates that 79 million Americans are infected with HPV, and nearly all sexually active, unvaccinated individuals will become infected at some point in their lives.
Because the disease can be spread when there are no visible symptoms, HPV is difficult to avoid. In fact, many people won't develop symptoms until months or even years after becoming infected. This is why it's so important to take proper precautions, such as wearing condoms, whenever you engage in sex.
HPV Symptoms in Men
In most cases, there are no HPV symptoms in men, and the virus will go away on its own. But even in those cases where there are no symptoms, HPV in men can lead to penile cancer. In women, there's a high correlation between HPV and cervical cancer. Both HPV-infected men and women face a higher risk for anal cancer.
The most common HPV symptoms for either sex are genital warts. These can be varied in nature, sometimes appearing as a small bump or group of bumps. Other times, they may appear as raised, flat areas, or resemble a cauliflower. Your healthcare provider can help diagnose genital warts and develop an appropriate plan of treatment. This will most likely involve a topical or oral medication. It's important to note that genital warts indicate a type of HPV that does not result in cancer.
Thankfully, HPV-related cancers are rare in men and are treatable when detected early. There are, however, certain types of men who are more likely to develop cancer from HPV, including those with HIV, weakened immune systems, or men who engage in anal sex.
HPV Treatment for Men
Currently, there is no approved test for diagnosing HPV. This complicates HPV treatment for men, other than treatment for common symptoms, such as genital warts. This is why the HPV vaccine for men is crucial in preventing the spread of the virus and in limiting the potential risk of cancer.
Some healthcare providers offer an anal Pap test for men who have HIV and for those who receive anal sex. Discuss the possibility of an anal Pap test with your healthcare provider if you have specific symptoms or concerns.
Lower Your Risk with the HPV Vaccine for Men
By far, the most effective treatment for HPV is prevention. All males should get vaccinated at an early age, preferably before they become sexually active. The CDC recommends receiving the HPV vaccine at 11 to 12 years of age, or even as young as nine. Those who do not receive the vaccine early should consider getting vaccinated up to the age of 45. This is especially important for gay, bisexual, and other men who have sex with men.
Also, make sure you use condoms whenever you have sex, and that they are worn correctly. Even then, you can still be exposed to HPV, since the virus affects areas left uncovered by condoms. For this reason, the HPV vaccine remains your best defense against HPV and its potential risks. FastMed clinics do not offer this vaccine at this time, however, we will provide you with appropriate referrals, as needed.
When to Seek Medical Attention
If you notice any unusual growths, bumps, or sores on your or your partner's penis, scrotum, anus, mouth, or throat, both you and your partner should seek treatment. You should also avoid having sex until the warts go away or have been removed. It's still unknown how long human papillomavirus can spread in men after they've undergone HPV treatment.
Keep in mind, a person who develops signs of HPV may have had the virus for many years. For this reason, it's impossible to know whether you got HPV from a current partner. HPV symptoms do not necessarily indicate sex outside the relationship.
If you suspect you may have been exposed or are having complications due to HPV exposure, you can visit your local FastMed in Arizona, North Carolina, or Texas for an exam, guidance, and referrals as needed. No appointment is necessary. Our clinics are open extended hours, 365 days a year. Contact your local FastMed clinic for details.
About FastMed
FastMed Urgent Care owns and operates nearly 200 centers in North Carolina, Arizona and Texas that provide a broad range of acute/episodic and preventive healthcare services 365 days a year. FastMed also provides workers' compensation and other occupational health services at all its centers, and family and sports medicine services at select locations. FastMed has successfully treated more than six million patients and is the only independent urgent care operator in North Carolina, Arizona and Texas to be awarded The Joint Commission's Gold Seal of Approval® for quality, safety and infection control in ambulatory healthcare. For more information about locations, services, hours of operation, insurance and prices, visit www.fastmed.com.