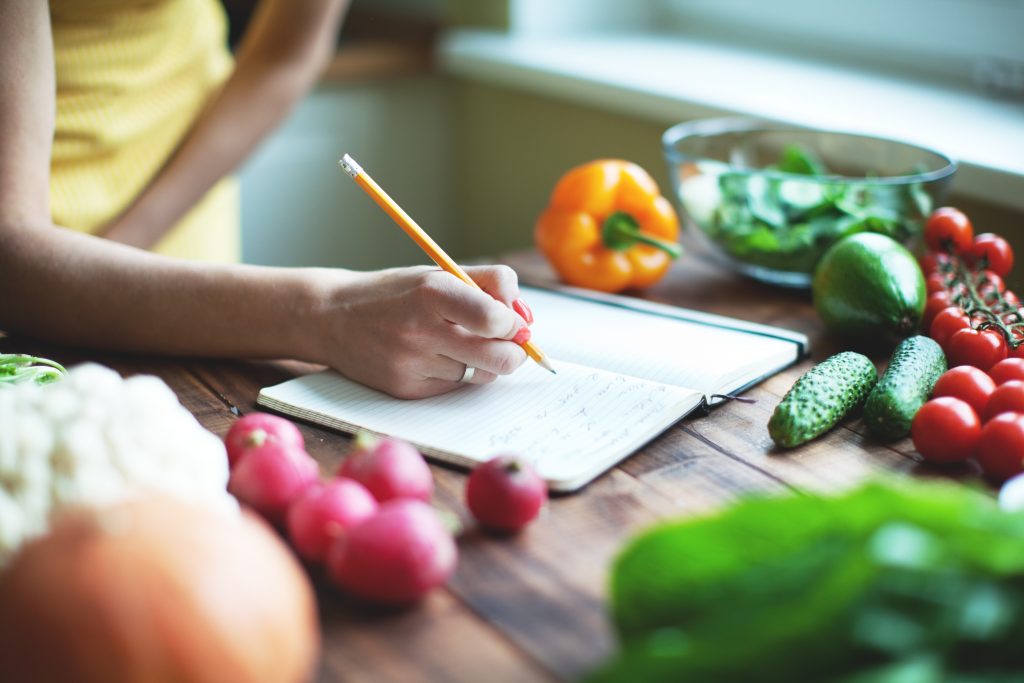 If you are like most people, you probably added a pound or two over the holidays. The new year is the perfect time to focus on eating healthier. The following are a few tricks and healthy recipe ideas from FastMed to help get you started.
What are Some Tips for Getting Started?
Before trying to find healthy meals to cook, it is important to set realistic goals. Attempting to go from fast food three nights a week to nothing but tofu and kale will likely leave you feeling deprived and ready to dive into the nearest box of doughnuts within a week. A few minor tweaks can ensure that you eat more healthy meals and improve your overall health:
Focus on incorporating the healthy foods that you actually like. There are plenty of healthy food ideas out there, so don't force yourself to eat something you don't like just because it is healthy.
Make it a priority to cook at home more often. This allows you to control the ingredients and nutritional content of your meals.
Experiment with a meatless meal one day a week. If you don't like tofu, vegetarian burgers, or chicken replacements, you can always use lentils, beans, or ancient grains such as quinoa.
Don't skip breakfast. Having a breakfast that includes protein such as yogurt or eggs will make you less likely to experience a mid-morning energy slump and will help you feel full longer. Omelet muffins, breakfast cookies, and oatmeal bars can all be made ahead of time and eaten on the go.
Eat your vegetables first. Eating your salad or an appetizer of cucumber slices and hummus before your meal will help fill you up so that you will eat less of the higher calorie dishes.
Swap out refined grains with whole grains. For example, use whole wheat pasta instead of traditional pasta or use bulgur instead of white rice when making healthy meals. This will increase your fiber intake and help improve the efficiency of your metabolism.
Can Having Healthy Meal Prep Ideas for the Week Help Me Lose Weight?
Even replacing just 25% of your discretionary foods and beverages with healthier alternatives can reduce sugar intake by up to 21%, reduce calorie intake by 4% and increase protein intake by up to 2%. Over time, this will help you shed excess pounds and inches from your waistline and reduce your risk for obesity-related health conditions.
What Are Some Healthy Meal Prep Ideas for the Week?
Of course, your healthy food ideas are only beneficial if you actually follow through with them. After a busy day at work or chauffeuring kids to school and extracurricular activities, you may be tempted to call for a pizza delivery rather than spend time cooking. Following these tips and prepping one or two days a week will ensure that you have healthy meals to cook on even the busiest weeknight:
Plan your meal strategy for the week and create a shopping list. This will prevent having to fight the crowds at the grocery store after work.
Wash and cut up all of your veggies as soon as you get home from the store. This will eliminate a lot of the work when it comes to mealtime.
Make sure you have the right equipment on hand such as storage containers for all of your prepped meals. If you haven't already, you may want to invest in a combined pressure cooker and slow cooker, such as an Instant Pot.
It is okay to use time-savers such as frozen or canned vegetables and store-bought rotisserie chicken to speed up the process.
Cook double batches of your favorite recipes that you can freeze or eat for lunch the next day.
Make an appointment with yourself to meal prep by deliberately setting aside an hour or two on a day that consistently works for you.
We recommend that you speak with a medical provider before making any drastic changes to your diet, especially if you are pregnant or have chronic health conditions.
About FastMed
FastMed Urgent Care owns and operates nearly 200 centers in North Carolina, Arizona and Texas that provide a broad range of acute/episodic and preventive healthcare services 365 days a year. FastMed also provides workers' compensation and other occupational health services at all its centers, and family and sports medicine services at select locations. FastMed has successfully treated more than six million patients and is the only independent urgent care operator in North Carolina, Arizona and Texas to be awarded The Joint Commission's Gold Seal of Approval® for quality, safety and infection control in ambulatory healthcare. For more information about locations, services, hours of operation, insurance and prices, visit www.fastmed.com.