Palatine tonsils, most commonly known as just "tonsils," are two masses of tissue located in the back of each side of the throat. They are part of the lymphatic system, which aids in our body's defense of infection. Since so many individuals have had their tonsils removed at an early age, it is common to have questions about this topic If you have questions about what your tonsils do, or any other question regarding health and well-being, FastMed Urgent Care is here to help shed some light on the subject.
So… What Do Tonsils Do?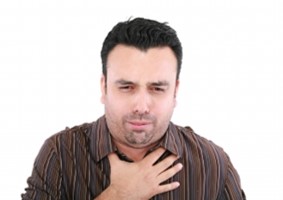 What purpose do they serve in the body?
Since tonsils are a part of the lymphatic system, they help ward off potential infection through the creation of antibodies. For the throat, the tonsils are considered to be the first line of defense, and they are also the first point-of-contact for the variety of bacteria that's inhaled each day.  
For what reasons would tonsils need to be removed?
As a response to fighting an infection, tonsils may become swollen and cause a sore throat, which could lead to the need for their removal. The following factors may influence the decision for removal:
Recurrent throat infections, such as strep throat
Abscesses of the tonsils
Large size of tonsils, which can obstruct regular breathing and can cause sleep apnea
If you're concerned about your tonsils, or have further questions regarding the exact nature of what your tonsils do, visit your local FastMed Urgent Care any day of the week.
FastMed proudly offers the following services:
On-site labs
Mild to moderate illness treatment
Adult urgent care
Pediatric urgent care
Flu shots
Vaccinations
Acute and chronic illness management
Injuries/orthopedic medicine
Digital X-rays
Physical exams
Sports medicine
Do you have any other questions? Check out our FAQ page.