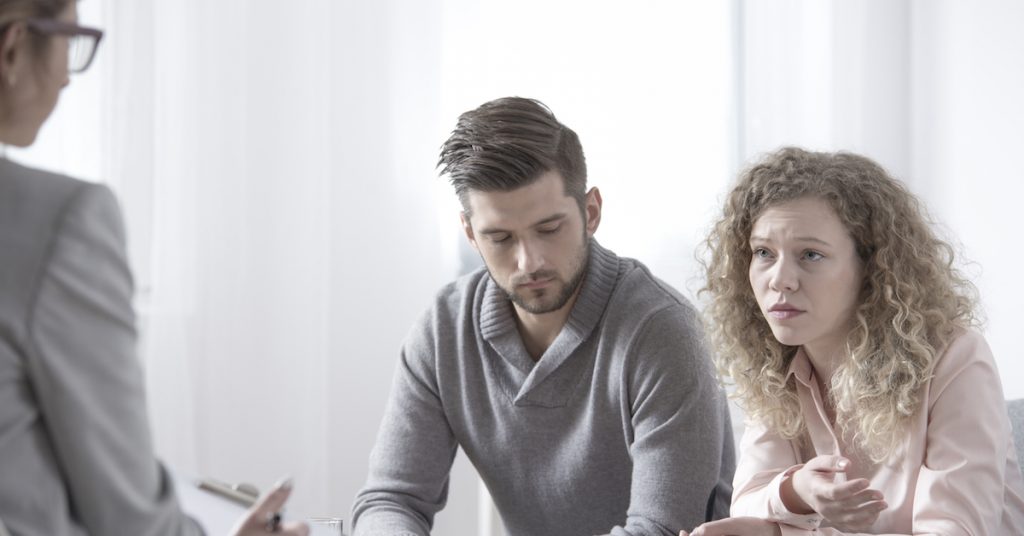 Gonorrhea is a sexually transmitted disease (STD) that affects both men and women and can also infect the babies of infected women through vaginal childbirth or childbirth through the birth canal. This can also affect the ability to carry a pregnancy to term with increased miscarriages, premature rupture of membranes, etc., and low birth weight. In most cases, it's spread by vaginal, anal, and oral sex. In adults, symptoms of gonorrhea typically show up in the genitals, throat, or rectum, although in infants, gonorrhea is most likely to affect the eyes.
Gonorrhea is especially prevalent among young people between the ages of 15 to 24. Regardless of age, if you suspect you may have contracted gonorrhea, it's important to get tested immediately. Left untreated, the disease can have serious, long-term effects on your health, and in extreme cases, may lead to blindness or even death.
Gonorrhea Causes
Gonorrhea is transmitted by unprotected sex, so if you are sexually active always use condoms when you engage in sex.
Both men and women who have sex with men who engage in sex with other men should be tested annually. Women under 25, or those who have had sex with new or multiple partners, or any partner with a known STD, should also be tested every year. Because gonorrhea can be spread just by touching infected fluids, it is also passed from women who have sex with women.
Gonorrhea Symptoms
Some men never experience gonorrhea symptoms. Those who do, often notice a burning sensation while urinating, a white, yellowish, or green discharge from the penis, and sometimes, painful, swollen testicles.
Women, too, rarely experience signs of gonorrhea, and even when they do, their symptoms tend to be mild. For this reason, gonorrhea symptoms are often mistaken for a bladder or other vaginal infections. Regardless of whether symptoms are apparent or not, gonorrhea causes serious complications when left untreated. Therefore, women should pay close attention to signs of gonorrhea such as:
A burning sensation when urinating
Increased vaginal discharge
Vaginal bleeding between periods
If you are pregnant and suspect you may have been infected, early gonorrhea treatment can help reduce the risk of complications for your infant.
Signs of gonorrhea rectal infections for both men and women include:
Anal itching
Bleeding
Discharge
Painful bowel movements
Soreness
Gonorrhea Treatment
Once you notice symptoms, you need to be examined by a healthcare practitioner to confirm whether gonorrhea is the cause. You should also be examined if your partner shows symptoms or is diagnosed with gonorrhea. You will most likely require testing to rule out other STDs before appropriate treatment can be recommended.
Gonorrhea Testing
Gonorrhea testing typically involves testing the urine. If you've had oral or anal sex, a swab test may be necessary to collect samples from your throat or rectum. In men, a swab test may also be used to get a sample from the urethra (urine canal), and in women, to collect a sample from the cervix (opening to the womb).
If gonorrhea is diagnosed, you will likely be given a medication, usually antibiotics, to treat the infection. Make sure you take all medication as prescribed, and do not share medication with anyone else. You should also refrain from sex until at least seven days after completing your medication. If your partner has also been infected, you should wait for seven days after you've both finished treatment before resuming sex.
Unfortunately, medication can only stop the infection. It can't undo any permanent damage the disease may already have caused.
Why Gonorrhea Treatment is Important
Left untreated, gonorrhea can lead to serious health issues, including pelvic inflammatory disease (PID) in women, sterility in men, and an increased risk of getting or transmitting HIV.
In addition, women with gonorrhea are at increased risk for:
Blocked fallopian tubes due to scar tissue
Ectopic or tubal pregnancy
Infertility
Long-term pelvic and abdominal pain
For men, long-term risks include:
Pain in the tubes attached to the testicles
In rare cases, a life-threatening condition impacting the blood or joints
What to Do If You Notice Signs of Gonorrhea
If you experience gonorrhea symptoms, you should get tested immediately. The sooner you treat gonorrhea, the less likely you'll be to suffer long term consequences. Your local FastMed provider offers confidential, convenient testing and compassionate, private treatment at clinics throughout Arizona, Texas, and North Carolina. No appointment is ever necessary. Simply walk in during extended hours, 365 days a year. Or, check in and register online first to reduce your wait time.
About FastMed
FastMed Urgent Care owns and operates nearly 200 centers in North Carolina, Arizona and Texas that provide a broad range of acute/episodic and preventive healthcare services 365 days a year. FastMed also provides workers' compensation and other occupational health services at all its centers, and family and sports medicine services at select locations. FastMed has successfully treated more than six million patients and is the only independent urgent care operator in North Carolina, Arizona and Texas to be awarded The Joint Commission's Gold Seal of Approval® for quality, safety and infection control in ambulatory healthcare. For more information about locations, services, hours of operation, insurance and prices, visit www.fastmed.com.