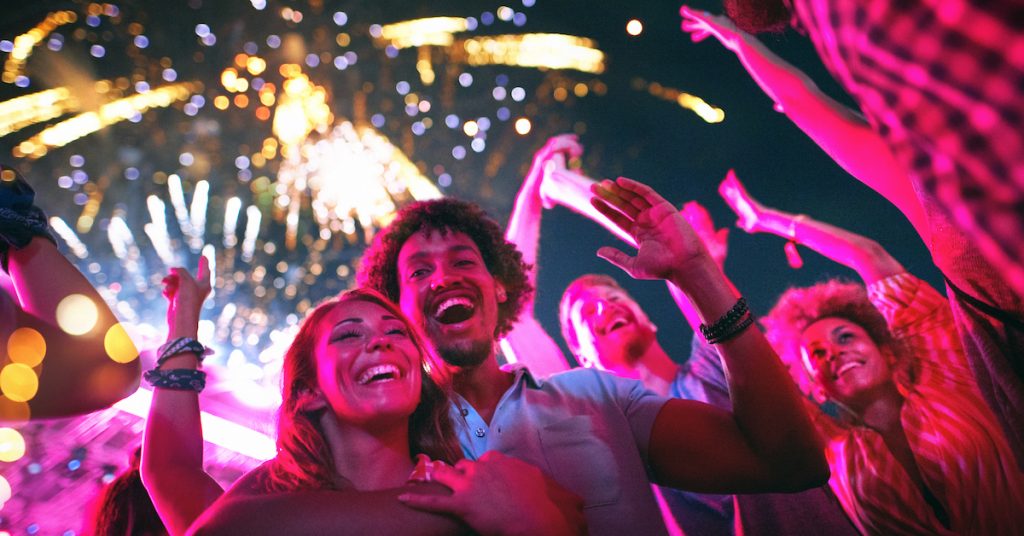 Independence Day means parades, picnics, and fireworks. Unfortunately, the holiday is also marked by thousands of fireworks-related injuries. Make sure you observe the following firework safety tips so your July 4th celebration does not end with an injury.
Why Is Fireworks Safety for Kids Important?
Despite their beauty and often-innocuous appearance, all fireworks are dangerous explosives. Even sparklers can reach temperatures of 1,800°F, which is enough to melt certain metals. In 2017, fireworks-related accidents resulted in more than 12,000 injuries and eight deaths. More than half of the injuries involved children and young adults. Proper fireworks safety for kids begins with never allowing young children to handle fireworks of any kind. Even older children should be closely supervised by adults. Glow sticks, colored streamers, and confetti poppers are a much safer alternative.
What Firework Safety Rules Should I Consider When Purchasing Fireworks?
Fireworks are restricted in many areas. Before you head to the fireworks stand, you should ask yourself, "What are the fireworks rules near me?" If fireworks are allowed in your area, you should only purchase them from a reputable dealer. Legal fireworks will be labeled with the name of the manufacturer and the directions. You should avoid any of the following:
Fireworks bearing the names blockbuster, quarter pounder, M-80, or M-100: The U.S. Child Protection Act banned these fireworks in 1966.
Any fireworks that do not have a label or are packaged in brown paper: These are signs that the fireworks are either illegal or made for professional use.
Any type of homemade fireworks: DIY fireworks can act in unexpected ways or be much more powerful than anticipated, which can lead to serious injury or death.
How Do I Find Out About Fireworks Rules Near Me?
Fireworks regulations can vary from community to community and from year to year based on weather conditions. You can contact your local police or fire department to find out more about firework safety rules in your neighborhood.
What Firework Safety Tips Should Adults Follow?
If you are the adult in charge of setting off the fireworks, you should follow these firework safety rules:
Only light fireworks outdoors and away from houses, people, and flammable materials.
Keep a garden hose or a bucket of water nearby in case there is a fire.
Always wear eye protection when lighting fireworks.
Never hold or stand directly over fireworks when lighting them.
Only light one firework at a time.
Never light fireworks inside a container.
Never attempt to relight fireworks that fail to ignite.
Do not carry fireworks inside pockets since the friction may cause them to ignite.
Soak all used fireworks in water for several hours before throwing them away to prevent trash fires.
Never use fireworks while intoxicated.
Should I Be Concerned About Fireworks Safety for Pets?
Fireworks safety for pets is also an important consideration since all the noise and commotion of the celebration can be frightening to your four-legged family members. It is best to keep pets inside to reduce the risk that they will get injured or try to run away.
What Should I Do If an Injury Happens?
It is possible for injuries to occur even when you follow the appropriate firework safety tips. Approximately 44% of fireworks injuries are burns. If someone experiences a firework burn, immediately remove clothing or jewelry from the affected area and seek immediate medical attention. You can apply cool water to the burn for a few minutes; however, you should not apply ice to the area since this can damage the skin even further. You also should never apply butter, grease, or any other home remedies since these can make the burn worse and increase the risk of infection.
Eye injuries account for 19% of fireworks-related injuries. You should take the following steps if you or a loved one experience an eye injury:
Do not touch or rub the eye since this can make the injury worse
Do not try to treat the injury by flushing the eye or applying ointments
Cover the affected eye with a patch or the bottom of a paper cup. This will reduce the temptation to touch or move the eye
Seek emergency medical attention immediately
All of us at FastMed wish you and your family a safe and happy Fourth of July. If the unexpected should happen, remember that we are here for you. We are open seven days a week, including holidays with no appointment necessary. With more than 100 FastMed locations throughout Arizona, North Carolina, and Texas, you are never far away from the help that you need.
About FastMed
FastMed Urgent Care owns and operates nearly 200 centers in North Carolina, Arizona and Texas that provide a broad range of acute/episodic and preventive healthcare services 365 days a year. FastMed also provides workers' compensation and other occupational health services at all its centers, and family and sports medicine services at select locations. FastMed has successfully treated more than six million patients and is the only independent urgent care operator in North Carolina, Arizona and Texas to be awarded The Joint Commission's Gold Seal of Approval® for quality, safety and infection control in ambulatory healthcare. For more information about locations, services, hours of operation, insurance and prices, visit www.fastmed.com.