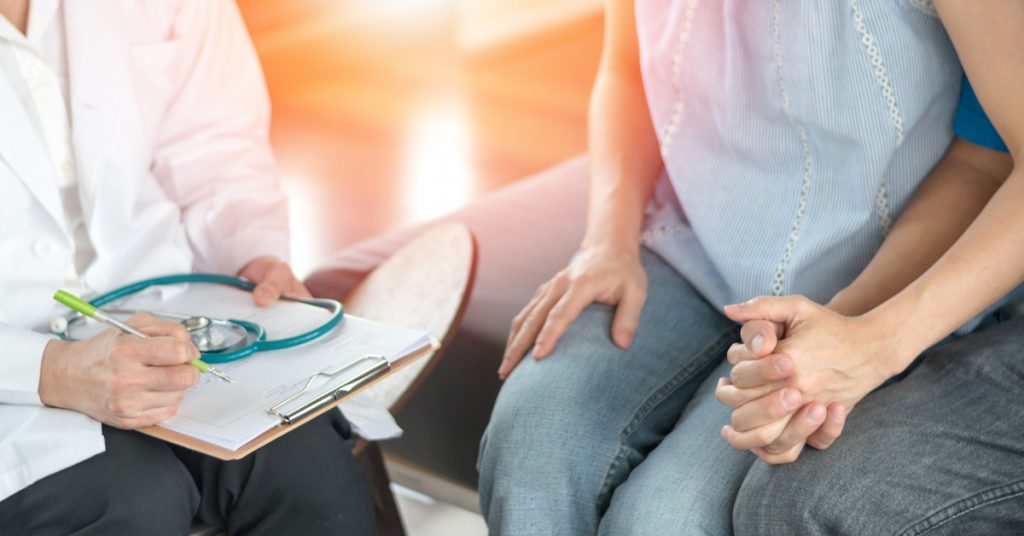 Human papillomaviruses (HPV) are a group of hundreds of related viruses that can cause everything from common warts to genital warts and certain cancers.
What Are the Different Types of HPV Infections?
The majority of HPV infections are relatively minor and cause warts on the fingers, hands, feet, legs, or face. These warts can be unsightly and mildly uncomfortable, but they rarely cause long-term complications. Roughly 40 types of HPV can affect the genitals and are normally categorized as low-risk or high-risk. Low-risk HPV is a common cause of genital warts in men and women. Even most high-risk HPV infections eventually resolve in a couple of years without causing long-term complications; however, they can cause cellular changes that can lead to various cancers, including:
Cervical cancer
Vulvar cancer
Vaginal cancer
Anal cancer
Penile cancer
Oral or throat cancer
Approximately 79 million Americans are infected with HPV, which makes it the most common sexually transmitted infection in the United States. Most people with HPV infection acquire the virus shortly after becoming sexually active.
What Are Common HPV Causes?
In most cases, the virus enters the body through a small abrasion, cut, or tear in the skin. Genital HPV infections can occur following vaginal or anal sex or during other types of skin-to-skin contact with the genital area. Certain HPV infections can be transmitted through oral sex. It is also possible for pregnant women with genital warts caused by HPV to pass the infection to their baby.
What Are Common HPV Symptoms?
If you have a healthy immune system, your body may be able to fight off the virus so you may never even know that you were infected. In other cases, the symptoms can vary based on the type of HPV infection. The most common symptoms include:
Common warts characterized by rough, raised bumps that normally appear on the fingers and hands.
Plantar warts characterized by hard, grainy lesions on the feet.
Flat, slightly raised warts that appear on the face or legs.
Genital warts characterized by small, flat, cauliflower-like growths or protrusions. In women, genital warts typically develop on the vulva, but they can also develop in the vagina, on the cervix, or near the anus. In males, the warts normally develop on the scrotum, penis, or around the anus.
Who Is at Risk for Developing HPV Symptoms?
The following risk factors can increase the likelihood of developing an HPV infection:
Individuals who have multiple sexual partners or have sex with someone who has had multiple sexual partners are more likely to become infected.
HPV infections are more common among individuals with weakened immune systems.
Having areas of damaged skin makes it easier for the HPV virus to enter the body.
HPV infections are more common among individuals such as athletes who engage in frequent skin-to-skin contact or come into contact with items and surfaces that have been exposed to the virus such as swimming pools exposure in locker rooms and public showers.
What Steps Can I Take for HPV Prevention?
To reduce your risk of infection, we recommend the following HPV prevention tips:
HPV infections that cause common warts are perhaps the most difficult to prevent. If you have a wart, you should keep it covered and avoid picking at it. You should also avoid biting your nails and picking the skin on your fingers and hands to avoid damaging the skin.
You can reduce your risk of plantar warts by wearing shoes or flip-flops in public showers or pools.
You can reduce your chance of developing genital warts and other sexually transmitted HPV complications by limiting your number of sexual partners and using a latex condom during every sexual encounter.
Who Should Get the HPV Vaccine?
The most effective method of HPV prevention is to get the vaccine. There are currently three HPV vaccines approved by the U.S. Food and Drug Administration designed to prevent genital HPV infections in both boys and girls. The vaccine is most effective when given between the ages of 9 and 12; however, it can be given up to age 26 in certain circumstances. Since almost all cases of cervical cancer are caused by HPV, women between the ages of 21 and 65 should have regular Pap tests to identify any precancerous changes in the cervix.
Is There an HPV Treatment?
There is no treatment for HPV; however, the lesions can sometimes be eliminated through topical medications applied to the lesion or by surgery, cryotherapy, or electrocautery.
If you suspect you may have been exposed or are having complications due to HPV exposure, you can visit your local FastMed in Arizona, North Carolina, or Texas for an exam, guidance, and referrals as needed. No appointment is necessary. Our clinics are open extended hours, 365 days a year. We also allow you to skip the waiting room when you check in online and complete your e-registration.
About FastMed
FastMed Urgent Care owns and operates nearly 200 centers in North Carolina, Arizona and Texas that provide a broad range of acute/episodic and preventive healthcare services 365 days a year. FastMed also provides workers' compensation and other occupational health services at all its centers, and family and sports medicine services at select locations. FastMed has successfully treated more than six million patients and is the only independent urgent care operator in North Carolina, Arizona and Texas to be awarded The Joint Commission's Gold Seal of Approval® for quality, safety and infection control in ambulatory healthcare. For more information about locations, services, hours of operation, insurance and prices, visit www.fastmed.com.