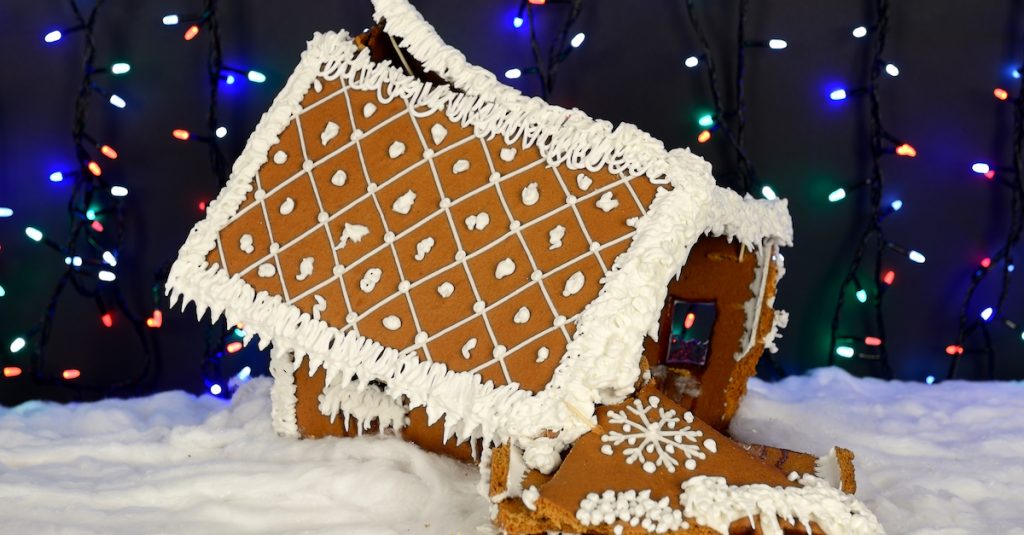 The last thing anyone wants is to have their December holidays derailed by an unexpected injury. The following looks at how to prevent common holiday injuries and which common injuries can be treated at an urgent care vs emergency room.
What Are the Most Common Injuries During the December Holidays?
The following are some of the most common holiday injuries and how they can be prevented:
Burns:
• Use battery-powered candles instead of real candles.
• Don't leave candles unattended.
• Use a fireplace screen whenever you light a fire.
• Don't allow young children to play near a fireplace unsupervised.
• Keep young children out of the kitchen when cooking.
• If you fry your turkey, be sure to follow the manufacturer's safety instructions.
Fall-related injuries:
• Apply ice melt to steps and sidewalks before your guests arrive.
• When walking on snow or ice, be sure to wear shoes or boots with good traction or purchase cleats that you can strap to the bottom of your shoes.
• When using a ladder to hang decorations, be sure that it is on level ground and have someone on hand to help keep it stable.
• Make sure that kids wear the appropriate safety gear when trying out their new bikes, skateboards, and other toys where falls are a possibility.
Choking
• Be sure to check the age recommendations for all toys.
• Avoid any toys that require button batteries that can be easily swallowed,
• Make sure that young children and pets are supervised around decorations and plants that could be accidentally swallowed.
Food Poisoning
• Wash your hands thoroughly before preparing, serving, or eating food.
• Make sure that you keep raw meats separate from cooked or raw foods to avoid cross-contamination.
• Be sure to refrigerate all leftovers as soon as possible after the meal.
Car Accidents
• Don't drive impaired, distracted, or tired.
• Listen to the weather forecast and plan accordingly. If you must travel during inclement weather, be sure your cell phone is charged and that you have food, water, a blanket, and other emergency supplies in your car in case you become stranded.
• Make sure that everyone wears their seatbelt.
• Take your time. Your loved ones would rather see you arrive late than risk an accident driving too fast for conditions.
Cuts and Abrasions:
From the knives used to carve the turkey to the scissors and box cutters used to wrap and open presents, cuts and abrasions are a common injury during the holidays. These injuries can usually be prevented by taking your time and keeping sharp objects out of the reach of children. You should also remember to wear the appropriate safety gear when making or installing holiday decorations.
Should I Go to Urgent Care or the Emergency Room?
At FastMed, we get a number of calls from patients asking, "When should I go to urgent care for my illness or injury?" An urgent care clinic is appropriate for many common illnesses and minor injuries, including:
• Minor illnesses, such as colds, coughs, fevers, allergies, and ear infections.
• Minor injuries, such as burns, sprains, and strains.
• Urinary tract infections and gastrointestinal complaints.
• Rashes, minor abrasions, and cuts requiring stitches.
• Minor head injuries and bone fractures.
An emergency room is still the best option for serious or potentially life-threatening injuries requiring immediate or advanced care, such as:
• Severe burns or injuries involving prolonged or profuse bleeding.
• Head injuries involving loss of consciousness.
• Broken bones with visible deformity.
• Persistent or worsening breathing problems.
• Suspected poisoning, choking, or a swallowed object.
• Fainting or seizures.
• Suspected heart attack or stroke.
What Are the Benefits of Going to an Urgent Care vs Emergency Room?
There are a number of reasons to choose urgent care vs emergency room for minor illnesses and injuries:
• Emergency rooms are going to treat the most critically ill or injured patients first, which means that you could be left sitting in the waiting room for hours. At FastMed, most of our patients are in and out within an hour.
• The average cost of an urgent care visit is around $200 compared to $1,400 at the emergency room. At FastMed, we accept most insurance plans and offer affordable self-pay options.
• Urgent care centers are staffed by knowledgeable, fully trained health care providers and offer on-site imaging technology and laboratories for immediate diagnosis and treatment of a wide range of medical conditions.
We hope that you and your family have a safe and happy holiday season. If you should experience a minor injury or illness, our FastMed providers are ready to help – even on Christmas Eve and Christmas Day. Check in online and complete your e-registration to gain PriorityAccess and skip the waiting room so you can get back to your holiday celebrations sooner.
About FastMed
FastMed Urgent Care owns and operates nearly 200 centers in North Carolina, Arizona and Texas that provide a broad range of acute/episodic and preventive healthcare services 365 days a year. FastMed also provides workers' compensation and other occupational health services at all its centers, and family and sports medicine services at select locations. FastMed has successfully treated more than six million patients and is the only independent urgent care operator in North Carolina, Arizona and Texas to be awarded The Joint Commission's Gold Seal of Approval® for quality, safety and infection control in ambulatory healthcare. For more information about locations, services, hours of operation, insurance and prices, visit www.fastmed.com.