FastMed: What is Urgent Care?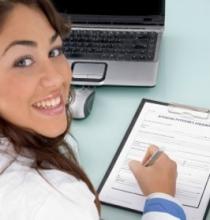 Urgent care is immediate care for the uncomfortable symptoms of common conditions and minor injuries. In other words, urgent care helps you feel better sooner. At FastMed Urgent Care, we offer convenient and affordable healthcare. A urinary tract infection or seasonal allergies might not be life-threatening, but it doesn't mean that you don't feel sick.  FastMed doesn't make you wait for an appointment. We're open every day of the year and operate on extended business hours. Come by on a Saturday, before or after school, or even in the middle of the work day. At FastMed, our goal is to make it easier for you to prioritize taking care of your health.
Why Choose FastMed Urgent Care?
FastMed Urgent Care prides itself on fast, efficient, and cost-effective care. Each location features a team of highly qualified medical professionals who are ready to serve you. The staff can readily evaluate your symptoms and tailor treatment specific to your condition. FastMed staff can even provide you with onsite medications, saving you valuable time and money by leaving the clinic with your medications in-hand.  We accept most major insurance plans, and you can establish a way to pay online.
We have labs at every FastMed Urgent Care location, so we can do patient testing on site.  Bit by a tick or a spider? Let us test your blood to make sure there's no serious repercussions. Need to get your flu shot?  We've got you covered. When urgent care is friendly, compassionate, and knowledgeable healthcare – it's FastMed.
Adult/Pediatric Urgent Care Services:
Mild to moderate illness
Injuries and orthopedics
Physicals for children and adults
Vaccinations and flu shots for children and adults*
Acute and chronic illness management, including diabetes, high cholesterol, hypertension, and endocrine issues
Gynecological exams and sexual health care
More Articles: DOT Physicals | Sports Medicine | Discount Program | Flu Shots and Vaccinations |  Sugar Test for Diabetes