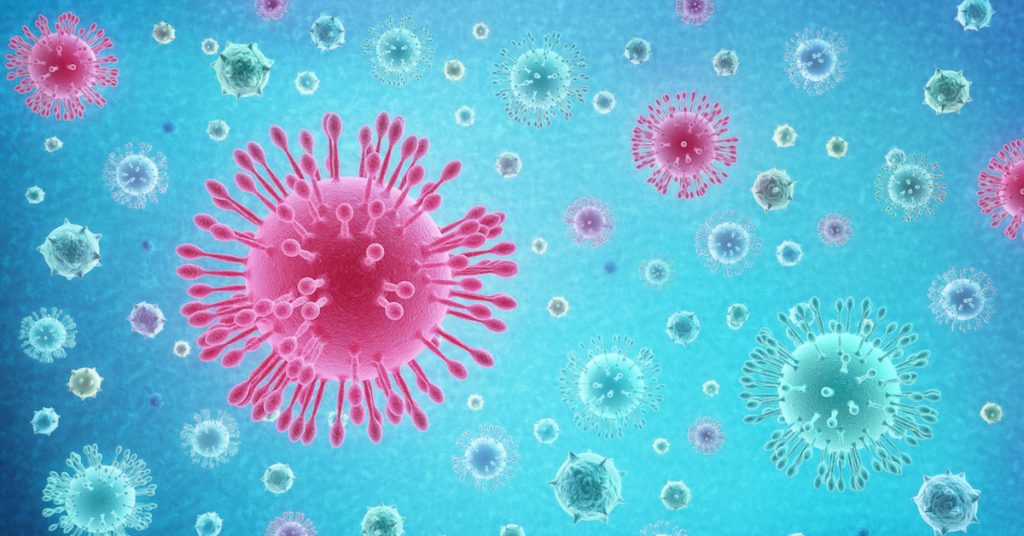 February 10, 2020
As the outbreak of a respiratory illness caused by a new coronavirus known as 2019-nCoV continues to grow, FastMed wanted to share the latest information regarding the scope of the threat and what you can do to protect yourself and your family.
What Is Coronavirus 2019-nCoV?
Coronaviruses are common throughout the world and often affect animal populations. A handful of these viruses can also affect humans. When the current outbreak of the virus was first detected in Wuhan, China, it appeared that the virus was being spread from animals to people since many of the patients had links to a seafood and animal market; however, the number of patients who do not have any connections to animal markets is growing. This would suggest that the virus is also being spread from person to person. It should be noted that viruses can vary widely in how easily they can be spread from person to person. It is not clear yet how easily or for how long 2019-nCoV can be spread from person to person.
How Is Human Coronavirus Transmitted?
Based on the knowledge about similar coronaviruses, person-to-person transmission is most likely to occur during close contact, such as being within six feet of an infected person when they sneeze or cough. The respiratory droplets produced when sneezing or coughing can contact the mouth, nose, or eyes of someone nearby or can even be inhaled.
With most respiratory viruses, people are typically most contagious when their symptoms are the worst; however, there have been cases where an infected person with no coronavirus symptoms has spread the illness to a close contact.
What Are the Most Common Coronavirus Symptoms?
At this time, the Centers for Disease Control and Prevention believes that it is possible to develop 2019-nCoV symptoms anywhere from two to 14 days following exposure. The most common symptoms include:
A cough
Shortness of breath
Fever
Some patients may experience very mild symptoms or no symptoms at all. Coronaviruses, including 2019-nCoV, can cause serious symptoms or life-threatening lower respiratory tract infections in some individuals. These types of complications are most often seen with coronavirus in babies, individuals with weakened immune systems, the elderly, and individuals with cardiopulmonary disease.
What Can I Do to Protect Myself from Coronavirus 2019-nCoV?
Since there is currently no vaccine to prevent human coronavirus illness or any specific treatment for active infection, your best option is to reduce your risk of exposure. As with other respiratory viruses, the CDC recommends the following common-sense steps to avoid becoming infected:
When possible, avoid coming into close contact with people who are sick. If you are sick yourself, stay home to avoid infecting others.
Wash your hands frequently, using soap and water for at least 20 seconds, especially when you have been out in public or around someone who is sick. If you don't have access to soap and water, you can use a hand sanitizer containing at least 60% alcohol.
Don't touch your mouth, eyes, or nose with unwashed hands.
Be sure to cover your cough or sneeze using a tissue and then dispose of the tissue in the trash.
Thoroughly clean and disinfect frequently touched surfaces and objects.
At this time, the CDC is not recommending that members of the general public wear facemasks as a preventative measure.
How Is Coronavirus Treated?
Most individuals infected with 2019-nCov recover with supportive care designed to relieve individual symptoms. You can take steps to minimize your symptoms, including getting rest, drinking plenty of fluids, using a humidifier or taking hot showers to ease coughing and congestion and using over-the-counter pain relievers and fever reducers. In severe cases, patients may require more advanced medical care to support vital organ function.
How Dangerous Is Coronavirus in Babies?
Because their immune systems and lungs are still developing, babies are particularly susceptible to catching and experiencing complications from respiratory viruses such as coronaviruses. Contact your child's medical provider or go to the emergency room if your baby exhibits respiratory symptoms that cannot be alleviated with normal over-the-counter remedies or is having trouble breathing.
What Should I Do If I Believe I Have Coronavirus Symptoms?
Coronavirus infections are very common and generally cause mild-to-moderate symptoms resembling a common cold or bronchitis. If you suspect that you have a severe coronavirus infection from 2019-nCoV or your respiratory symptoms persist or worsen, you should contact your primary healthcare provider or your local emergency room. Be sure to call ahead to let them know about your symptoms so they can take the appropriate steps to prevent their staff and other patients from becoming ill upon your arrival.
About FastMed
FastMed Urgent Care owns and operates nearly 200 centers in North Carolina, Arizona and Texas that provide a broad range of acute/episodic and preventive healthcare services 365 days a year. FastMed also provides workers' compensation and other occupational health services at all its centers, and family and sports medicine services at select locations. FastMed has successfully treated more than six million patients and is the only independent urgent care operator in North Carolina, Arizona and Texas to be awarded The Joint Commission's Gold Seal of Approval® for quality, safety and infection control in ambulatory healthcare. For more information about locations, services, hours of operation, insurance and prices, visit www.fastmed.com.