What Viruses do Mosquitoes Carry?
If you've ever been bitten by a mosquito, you've probably asked the question, "What viruses do mosquitoes carry?"  Not only are mosquito bites itchy and annoying, but they can also transmit diseases to humans and animals. This especially becomes a problem during the warm summer months when outdoor activities like playing sports, grilling, camping, hiking and swimming are more common and mosquitoes are abundant.
When you get a mosquito bite, you probably don't stop to think about what viruses mosquitoes carry and wonder if you are at risk. However, mosquito-borne viruses are a real concern. In fact, over one million people worldwide die from mosquito-borne illnesses each year.
Mosquito-Borne Illnesses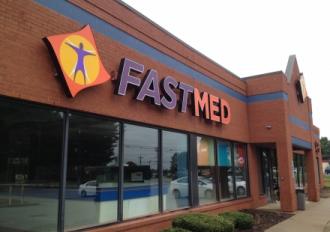 So, what viruses do mosquitoes carry?
Mosquitoes can carry a variety of viruses. Some of the most common include:
Preventing Mosquito-Borne Viruses
When you are trying to have fun outside, the last thing you want to worry about is the viruses that mosquitoes carry. The best way to avoid mosquito-borne illnesses and achieve peace of mind is to take measures to prevent mosquito bites. You can do this by:
Using insect repellent
Wearing long sleeve shirts and pants while outside
Avoid going outside during times that mosquitoes are most active (between dusk and dawn)
If you have been bitten by mosquitoes and notice signs and symptoms such as fever, headache, and body aches, visit your local FastMed Urgent Care. Our caring medical will work to determine the cause of your symptoms and provide you with the appropriate treatment options.