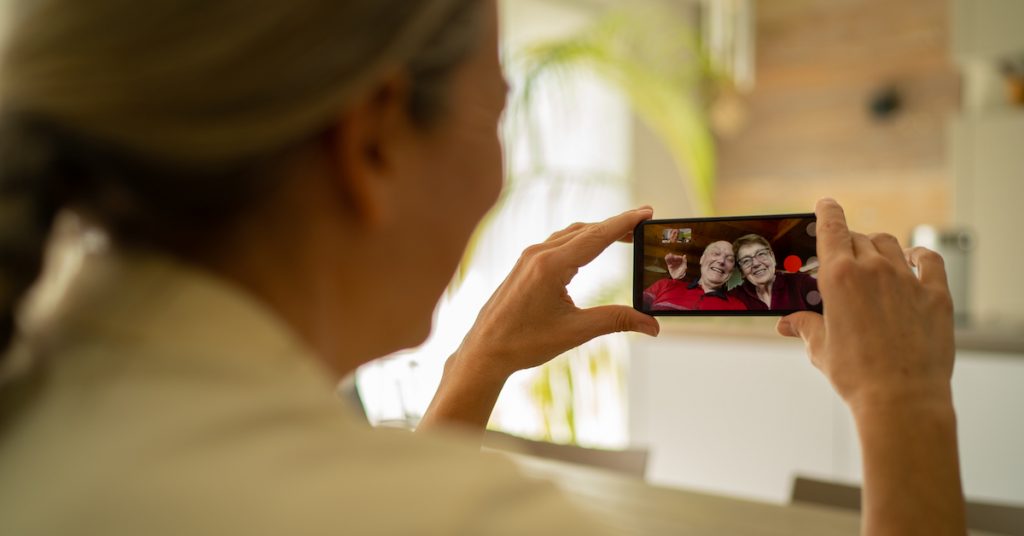 Social distancing has become a household word since the onset of the COVID-19 pandemic. Many Americans are still confused by the term, so FastMed explains here what it means for our daily lives, as well as what you should and shouldn't do.
What Is Social Distancing?
Social distancing means limiting your contact with others outside of your immediate household and isolating or quarantining yourself if you are ill.
Why Are Social Distancing Guidelines Important?
There is a lot that we still do not know about COVID-19. It is clear, however, that the virus that causes the disease is easily transmitted through respiratory secretions, such as when a person coughs or sneezes. Droplets from the cough or sneeze can travel through the air where they can be inhaled by another person or land in or on the person's eyes, nose, or mouth. By limiting your contact with others and staying at least six feet away from other people when contact is necessary, you lessen the chance that you will come into contact with these droplets.
It is also possible for the virus to live on frequently touched surfaces, so the guidelines also stress the importance of good hand hygiene. You should wash your hands frequently for at least 20 seconds using soap and water. If soap and water are not available, you can use an alcohol-based sanitizer. You should also avoid touching your face to prevent the virus from entering through your eyes, nose, or mouth.
Is It Necessary to Follow Social Distancing Guidelines If I Am Not at High Risk for Coronavirus?
Even young, otherwise healthy people have become seriously ill and died from coronavirus complications. Several studies also indicate that the virus can be spread even when an individual has few or no symptoms. Our experience with other disease pandemics tells us that the best way to stop COVID-19 is to break the chain of contagion. Each of us who adheres to social distancing rules—regardless of our age or personal risk factors—becomes a broken link in the contagion chain. This not only saves lives, but it also reduces the burden on our healthcare resources.
What Activities Are Allowed Under Social Distancing Rules?
The rules mean that we must temporarily alter many aspects of our daily lives. For example:
You should avoid contact with anyone other than immediate household members.
If possible, you should find ways to work or attend classes from home.
You can still get outdoors for exercise or to work on home projects as long as you limit your contact with others. For example, it is okay to go for a walk or bike ride, but you should avoid congregating with others or allowing children to play on communal playground equipment.
You can go shopping for essentials, such as groceries. You should try to keep these trips to a minimum, but you should only buy what you truly need. Buying in excess simply creates additional problems.
You can still go for essential medical care, but elective procedures or routine visits should be postponed. It may even be possible to conduct some visits by telemedicine. If you are sick, especially with a fever, cough, and shortness of breath, let your healthcare provider know in advance so they can take the proper precautions.
If you are sick, stay home and isolate yourself from others as much as possible.
What Should I Avoid When Following Quarantine Recommendations?
Even if your area does not require the closing of certain businesses, you should still avoid the following:
Bars and restaurants have been shut down until further notice. However, you may still order food and opt for contactless delivery or curbside pickup.
While physical activity is important, gyms are no longer open. Find ways to work out at home, such as streaming a workout video or playing with your kids in the backyard.
Don't allow your children to congregate or play with other children outside of the immediate household. Children don't necessarily understand the importance of distancing and hand hygiene and are convenient pathways for disease transmission.
You should avoid face-to-face visits with elderly relatives in their homes or care facilities. Instead, keep in contact through phone calls, video chats, or texts.
When you do go out in public, it has been recommended that you wear a mask. This is being done to limit the spread of the virus from those who are asymptomatic and may not know that they have been infected.
If we all do our part to follow quarantine recommendations and distancing guidelines, we will save lives and emerge on the other side of this crisis a lot faster.
About FastMed
FastMed Urgent Care owns and operates nearly 200 centers in North Carolina, Arizona and Texas that provide a broad range of acute/episodic and preventive healthcare services 365 days a year. FastMed also provides workers' compensation and other occupational health services at all its centers, and family and sports medicine services at select locations. FastMed has successfully treated more than six million patients and is the only independent urgent care operator in North Carolina, Arizona and Texas to be awarded The Joint Commission's Gold Seal of Approval® for quality, safety and infection control in ambulatory healthcare. For more information about locations, services, hours of operation, insurance and prices, visit www.fastmed.com.