The tetanus vaccine is typically given early in childhood. Because the vaccine's protection decreases over time, adults should get a tetanus booster shot at least every ten years. If you suffer a cut or puncture wound, your doctor may recommend a booster — especially if you don't remember your last tetanus shot.
Tetanus Symptoms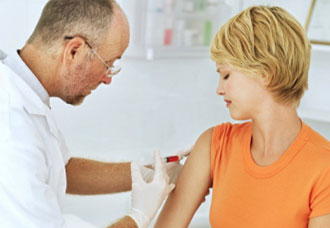 While you should consult with a medical professional regarding tetanus booster shots, pay attention for the possible symptoms that may indicate a tetanus infection:
Muscle spasms or tightness in the neck, jaw, arms, legs, and abdomen
Difficulty swallowing
Headache
Irritability or restlessness
Muscle spasms in the face
Sweating and high fever
Heart palpitations or high blood pressure 
Tetanus bacteria is commonly found in soil, manure, and dust. You are most likely to get tetanus through a deep cut or scratch from a nail or other sharp metal object. If this happens to you, watch carefully for the above symptoms. Seek medical attention immediately if you think you need to get a tetanus shot.
Tetanus Vaccine and Boosters
The best way to treat tetanus is to minimize your risk of getting it in the first place. The most common vaccines for kids and adults are:

DTaP. This vaccine is for children younger than age seven. It protects against diphtheria, tetanus, and whooping cough and is usually received in five incremental does.
Tdap. This is a booster shot for people aged eleven and up. Like DTaP, it is a vaccine for tetanus, diphtheria, and whooping cough. This is typically administered in a single dose and is given as a booster tetanus shot for adults every ten years.
Td. Td is similar to Tdap, but does not offer protection against whooping cough. It also can be given every ten years for adults.
What is Tetanus Bacteria?
Tetanus is a bacteria that is commonly found in soil, dirt, and manure. It releases a toxin that causes your neck muscles to tighten and lock up, causing difficulty swallowing and breathing. Left untreated, tetanus can be life-threatening. In up to 30% of cases, tetanus infection is lethal.
Get a Tetanus Shot at FastMed Urgent Care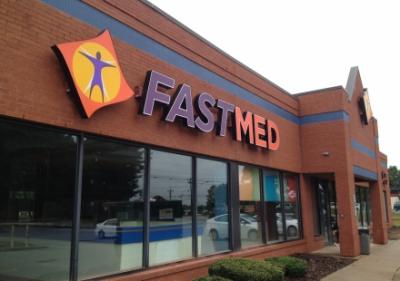 When you're ready to get a tetanus booster shot, or if you are unsure of whether you need to get a shot, come speak with the caring medical professionals at FastMed Urgent Care.
Our clinics offer care that is high-quality, fast, and affordable. We accept all major insurance plans, including Medicare and Medicaid so check out our Insurance page to confirm that your plan is accepted. For patients who are self-pay, we offer affordable vaccine pricing.
Don't just take our word for it! Check out what Deborah H. had to say about her experience at FastMed Urgent Care: "I lacerated my foot, and I missed my window for stitches, but they were still able to treat me, and within a few days I was on the mend. Everyone at the clinic was really knowledgeable, efficient, and always in a good mood. Other people I know have also had great experiences which is why I went and will continue to go."
———-
Sources:
Vaccines.gov: http://www.vaccines.gov/diseases/tetanus
WebMD: https://www.webmd.com/vaccines/tetanus-vaccine