If you're being bothered by allergies and wondering "where can I get allergy treatment?" there is a FastMed clinic near you in Rocky Mount, NC. A new FastMed walk in clinic, with convenient hours, is available at Sunset Avenue. To get fast relief for allergy symptoms, walk right into FastMed Urgent Care from 8:00 am to 8:00 pm during the week, from 8:00 am to 4:00 pm during weekends, and even from 9:00 am to 4:00 pm on holidays.
No appointments are necessary, and our qualified healthcare professionals are committed to providing you with friendly service and quick care. So if those allergies are too annoying to bear any longer, just walk right in to your local FastMed location.
FastMed Can Treat Your Allergy Symptoms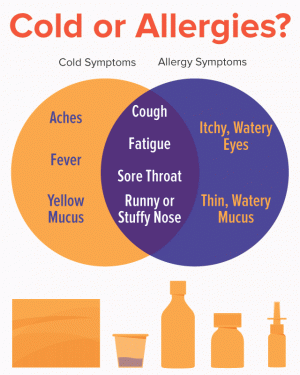 If you need to know "where can I get allergy treatment", Rocky Mount, NC, now has FastMed medical professionals who can give you the information and treatment you need to relieve your allergies. Allergy symptoms may range in severity based on what is causing them and how your body reacts to the allergen.
There are several types of allergies including, but not limited to, food allergies, seasonal allergies, and pet allergies. Allergy symptoms depend on what type of allergy you suffer from, but may include any combination of sneezing, itchy and watery eyes, congestion, coughing, wheezing, and sinus pressure.
FastMed has a medical team committed to finding you the best avenue for treatment of your allergies. If you visit our Rocky Mount, NC, walk-in clinic, you may first take an allergy test to determine what allergen is causing your unpleasant symptoms. Once the cause of your allergies is identified, our professional healthcare providers can help you get the correct treatment for you.
We understand that allergies can affect your ability to enjoy life comfortably, and we want to help. If you're trying to find out "where can I get allergy treatment", FastMed is the best place for you to receive quick care at a place not far from home, so don't hesitate to visit our walk in clinic on Sunset Avenue in Rocky Mount, NC.