Where Is the Cheapest Place to Get a Physical in Asheville, NC?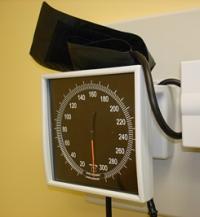 Where is the cheapest place to get a physical in Asheville, NC? This is probably a common question for most people who live in the area. Whether it's time to send the kids back to school, or it's necessary for your job, physicals can be expensive, but they do not have to be. At first thought, people typically think that their family doctor is the best place to go for a physical, but in reality FastMed Urgent Care may be the place to go.
Why Go To Urgent Care in Asheville, NC?
The doctors at FastMed Urgent Care can offer all kinds of physicals to your family at competitive rates, and most times even cheaper than what your family doctors will charge. Whether you are searching for school physicals, sports physicals, camp physicals or if you are simply overdue for your yearly physical to ensure your overall health, FastMed Urgent Care has you covered. Department of Traffic and physicals for drivers are also available.
While many family physicians will have to add you to a potentially long waiting list, FastMed Urgent Care can get you in and out, and you come on your own schedule because they are open for extended hours including weekends and holidays.
Where is the cheapest place to get a physical in Asheville, NC? It is FastMed Urgent Care, hands down. There is a certain comfort level that comes with visiting your family doctor, but if you are in a crunch for time or need to save money, it would be in your best interest to visit FastMed Urgent Care in Asheville, NC instead.
Other related questions:
Where Can I Get A School Physical in Mooresville, NC | Where Can I Get A Sport Physical in Concord, NC | Where Can I Get A Sports Physical Done in Greensboro, NC | Where Can Sports Physicals Be Done in Show Low, AZ | Tucson Medical Clinic | Asheville Medical Clinic | Durham Medical Clinic | Where to Get A Physical in Charlotte | Gilbert Medical Clinic | Raleigh Medical Clinic | Where to Get Cheap Physicals in Tucson, AZ | Where to Get Flu Shot in Gilbert AZ | Where to Get Sports Physicals in Raleigh | Urgent Care Near Me