Getting a physical each year is a great way to check in with your doctor and evaluate your health. Oftentimes, getting routine physicals can help your doctor determine which health problems you could be at risk for and can help prevent them before they start. Unfortunately, health care is not always readily available and can be expensive. If you find yourself wondering, "Where is the cheapest place to get a physical in Winston-Salem, NC?", look no further than FastMed Urgent Care.
What Will My Physical Exam Consist Of?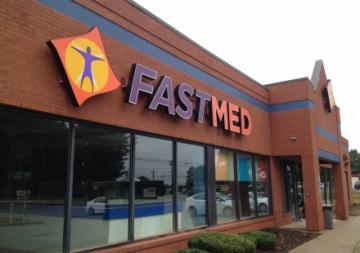 Each physical exam is different; however, your physical could include the following:
Evaluations of your weight, height, blood pressure, and BMI (body mass index)
An evaluation of your medical and family history
A doctor will listen to your heart and lungs
A doctor will examine your abdomen and look for any unusual masses or pain
An evaluation of your lifestyle behaviors, like smoking and exercise
A cholesterol test
Pap smear, breast exam, and pelvic exam (for women)
Testicular exam and prostate screening (for men)
Where is the cheapest place to get a physical in Winston-Salem, NC?
FastMed Urgent Care has three locations in Winston-Salem, NC:
Old Country Club Road
South Stratford Road
University Parkway
We are open 7 days a week, require no appointment, and offer physicals, as well as provide these other services:
Mild to moderate illness treatment
Injuries and orthopedics
Sports medicine
Vaccinations and flu shots
Digital X-rays
On-site labs
Adult and pediatric urgent care
Acute and chronic illness management
Electronic medical records
Online check-in
FastMed Urgent Care accepts most insurance plans and most major credit cards. We also offer discount programs for qualifying patients. Whether you need a physical, flu shot, or injury treatment, FastMed is there for you every day of the year.