Many doctors agree that getting an annual physical is good for us. Physicals can track your health and often catch potentially serious medical conditions at the onset before they become too severe. FastMed Urgent Care knows that while most people care about their health, not everyone can easily find the time or money to get the healthcare they deserve. If you live in North Carolina and are wondering where to get a physical in Winston-Salem, NC, FastMed can see you 7 days a week with no appointment. Simply pop in, pop out, and get on with your life.
Where to Get a Physical in Winston-Salem, NC, and What You Should Know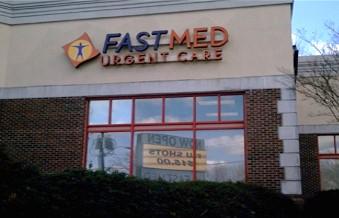 Where can I get a physical in Winston-Salem, NC?
FastMed Urgent Care offers affordable physicals every day of the year. We are committed to providing our patients with quality healthcare within one hour and offer the following services:
Sports medicine
Digital X-rays
Flu shots
Mild to moderate illness treatment
On-site labs
Online check-in
Injuries and orthopedics
Acute and chronic illness management
Adult and pediatric urgent care
Electronic medical records
Discount programs for qualifying patients
Where is the FastMed Urgent Care in Winston-Salem, NC, located?
There are three FastMed locations in Winston-Salem, NC: Old Country Club Road, South Stratford Road, and University Parkway.
What insurance plans does FastMed accept?
FastMed accepts most major insurance plans. Want to see a complete list? Click here.
Do I need to fast before my physical?
Most routine physicals do not require you to fast. If you are planning a physical at FastMed and have questions about your situation, contact one of our healthcare professionals.
FastMed Urgent Care in Winston-Salem, NC, is a great choice for anyone looking for quick and affordable physicals, flu shots, and other services. Even if you have a primary physician, FastMed can be there for you when they are unavailable: on weekends, holidays, and after-hours. Stop by one of our locations today!