What are vaccines? Why do we need them? Many diseases, like polio and diphtheria, have virtually disappeared in the U.S. thanks to vaccinations. Since 1900, the number of smallpox cases in the United States dropped from 29,005 to 0. Among children born in the U.S. from 1994-2013, vaccinations will prevent an estimated 322 million illnesses.
5 Questions Answered About Getting Vaccinations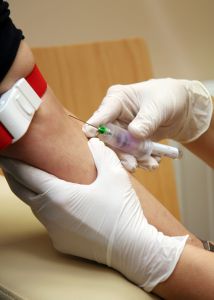 How do vaccinations work?
Vaccines imitate an infection to help your body develop immunity.
How often do I need a vaccination?
It depends on the vaccine type. Many vaccines require booster shots years later because the initial vaccination weakens over time. The Center for Disease Control's vaccination schedule can help determine when to get vaccinated.
Am I required to get vaccinated?
Currently, there are no U.S. federal laws mandating vaccinations. However, all 50 states require certain vaccinations for children entering public schools. The CDC provides a table with recommended vaccinations from birth to 18 years of age.
How are vaccines administered?
Vaccines can be administered in a variety of ways. Depending on the vaccine, administration comes in various forms ranging from intramuscular to oral to intranasal spray applications. If you're interested in a particular form of an administration, always check with your physician first to confirm availability.
Are there side effects associated with vaccinations?
Most side effects are mild and can include tenderness and itching at the injection site, fatigue, headache, nausea, dizziness, and fever. There are many myths regarding vaccinations, so it is important to educate yourself and your family. Speak with a medical professional if you have specific questions about risks associated with vaccinations.
Still have questions about vaccinations and where to get them? FastMed Urgent Care offers discount programs and accepts most insurance plans. Our walk-in clinics are open every day of the year offering vaccinations (at select locations), flu shots, physicals, and other services—no appointment necessary!