Blood work refers to a type of medical testing that analyzes a sample of blood to provide clues about your health. There are several types of blood tests, and some doctors even recommend getting annual blood work to check for underlying medical conditions. If you need a blood test and are wondering where to go for blood work in Winston-Salem, NC, FastMed Urgent Care offers blood work 7 days a week.
Blood Work: The Purpose, the Types, and Where to Go in Winston-Salem, NC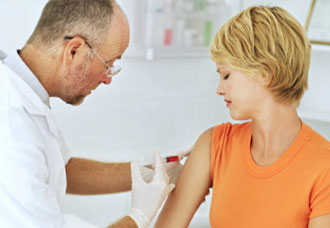 Purposes for blood work:
Typically, blood samples are taken intravenously, but for smaller blood samples, your doctor may choose to use a finger prick. Your doctor may decide you need blood work to examine the following:
Pregnancy hormones
Glucose levels (diabetes)
Liver enzymes
Electrolytes
Red and white blood cells
Surgical eligibility
Types of blood work:
Blood chemistry test
Blood clotting test
Blood enzymes test
Complete blood count
Where to go for blood work in Winston-Salem, NC:
FastMed Urgent Care has three locations in Winston-Salem, NC:
University Parkway
Old Country Club Road
South Stratford Road
FastMed Urgent Care is open 7 days a week, on holidays, and until 8 pm on weekdays. In addition to blood work, we offer the following services:
Sports medicine
Mild to moderate illness treatment
Injuries and orthopedics
Flu shots
Vaccinations
Digital X-rays and on-site labs
Acute and chronic illness management
Adult and pediatric urgent care
FastMed also offers discount programs and accepts most major insurance plans and credit cards. Whatever your health needs are, FastMed is available to you whenever you need us. Stop by one of our Winston-Salem locations today!