Three out of every four women will have at least one vaginal yeast infection at some point in their lives. Yeast infections are caused by an imbalance of the fungus candida, a microorganism that is naturally  present in your vagina, and bacteria. This imbalance can result in an overgrowth of yeast, leading to itching and burning of the vaginal area. While most common in women, yeast infections in men can occur as well.
FastMed Urgent Care offers a high level of quality, personal care, affordable and convenient urgent care, family practice, and other specialty medicinal services 7 days a week–and no appointment is required.
Yeast Infections in Men: What Are the Causes?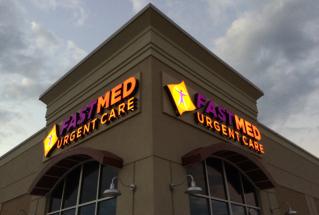 A yeast infection can be transmitted sexually. In fact, up to 15% of men develop a yeast infection after engaging in sexual intercourse with a woman who has one. However, sex is not the only way it is transmitted. Here are a few other ways a yeast infection in men can occur:
Antibiotics. The job of antibiotics is to kill bacteria. Antibiotics, on the other hand, do not discriminate. While they are responsible for getting rid of bad bacteria, antibiotics often kill good bacteria, too, causing yeast to multiply.
Diabetes. Yeast infections are more common in men with diabetes, considering high sugar levels provide better conditions for the yeast to grow.
What are the symptoms of yeast infections in men?
The most common symptoms of male yeast infections are a red rash and itching or burning at the tip of the penis.
I am a man and think I may have a yeast infection. Can I still have sex?
It is recommended that sexual intercourse be avoided until your yeast infection clears up. Otherwise, you can pass it on to your partner.
How are yeast infections in men treated?
Most yeast infections can be treated with antifungal medications. Speak with your healthcare provider to decide on the best one for you.
At FastMed Urgent Care, we are dedicated to delivering the care you need, when you need it. We strive to get each patient in and out within one hour, accept most insurance plans, and have extended hours during the week. Are you a self-pay patient? Check out our discount program.