<![CDATA[
As any sports fan or ex-athlete will tell you, sports are a metaphor for life. Not only do sports help children stay active and in shape, but they also teach them valuable lessons that they will carry with them for the rest of their lives. Sports are about learning how to push yourself to the limits, how to fight for what you want, how to win gracefully, and how to lose the same way. 
Here in Greensboro, it's basketball country. The ACC Men's Basketball Tournament has been played in Greensboro Coliseum ten times since 1993. Sports is a way of life in the Triad. 
If you're in Greensboro and you're interested in getting your child involved in youth sports, here are some of the best places to sign up.
City of Greensboro Parks and Recreation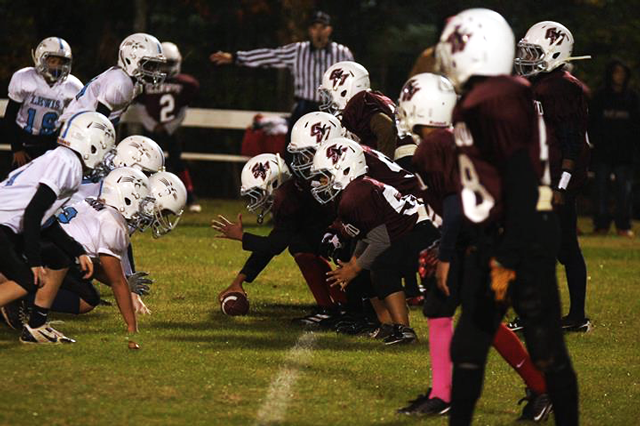 In most cities and towns, the local parks and recreation department is a great place to start. Greensboro is no different. They offer 12 recreational sports throughout the year for kids ages 4 through 18. In 2001, the Greensboro Parks and Recreation Department launched their PAYS program, a membership association whose purpose is to "educate and motivate parents to create the ultimate youth sports environment to make the child's experience safe, positive, and meaningful." 
With a focus on fun, skill development, and good sportsmanship, the City of Greensboro is helping to lead its next generation in positive sports experiences.
Sports offered by the City of Greensboro Parks and Recreation Department include:
Baseball
Basketball
Bitty ball/Tee-ball
Cheerleading
Field Hockey
Football
Girls' Fast Pitch Softball
In-Line Hockey
Lacrosse
Soccer
Tennis
Volleyball
YMCA of Greensboro

Did you know that the YMCA is the largest childcare provider in the United States? Between their camps, after-school programs, swimming lessons, and youth sports, the YMCA offers kids "assistance in personal growth and development physically, mentally, and spiritually." Character development at the Y is centered on four simple traits: caring, honesty, respect, and responsibility. Each trait is represented by a color and these traits are the focus of all of the Y's youth programs. 
Sports offered by the YMCA of Greensboro include:
Basketball
Cheerleading
Flag Football
Soccer
Tackle Football
Girls' Volleyball
Youth Baseball
Greensboro Eagles Youth Sports Organization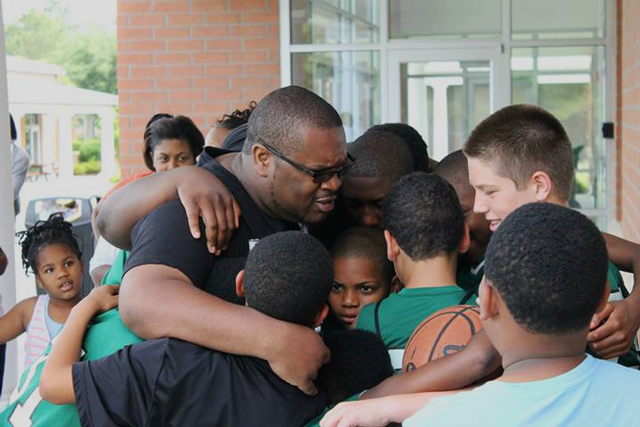 If you're looking for something a little more competitive, the Greensboro Eagles is a great option. Founders Chez and Teresa Jordan Morris started the Greensboro Eagles to make an impact on the lives of area families and children ages 4-18. The Eagles team uses sports as a platform to teach kids about "academic excellence, building a strong work ethic, athletic skill development, citizenship, and service to our community."
Greensboro Eagles encourages long-term affiliations with the organization and is clear in its intention to build future leaders that will give back to the community in lots of different ways. Sports offered include:
Basketball
Cheerleading
Dance
Football
Track and Field
Wrestling
Volleyball
Kickball
Co-ed Softball
Women's Basketball
Men's Basketball
Proehlific Park – Family Sports Complex and Fitness Center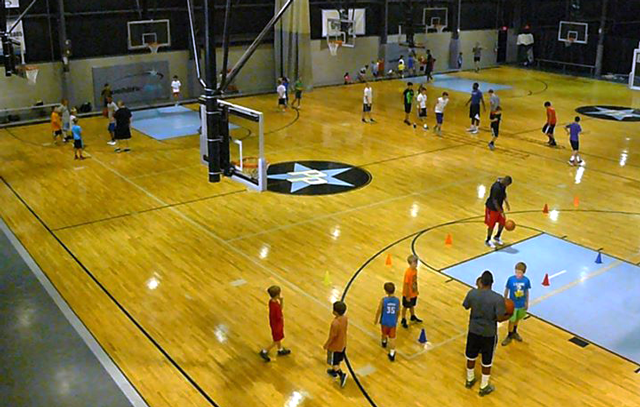 Proehlific Park is a state-of-the-art facility on 22 acres, offering youth and adult sports, fitness classes, day camps, boot camps, and workout facilities. Founders Kelly and Ricky Proehl are also the founders of the P.O.W.E.R. of Play Foundation, whose mission is built around making a difference in the lives of children in the local community by showing them love, acceptance, and respect. Core values include play, opportunity, work, excellence, and respect. The P.O.W.E.R. of Play Foundation has been helping kids in the Greensboro area since 1995. 
Youth sports leagues offered by Proehlific Park include:
Baseball
Basketball
Field Hockey
Football
Lacrosse
Soccer
Softball
Tennis
Volleyball
Wrestling
The four programs above were highlighted because of their focus on youth development and their wide range of offerings. Greensboro is a great area for youth sports and there are many additional options if you haven't found what you're looking for for your child.

As most parents know, any time you put kids and sports together, accidents are bound to happen. When it does, why waste time and money in an emergency room? Whether it's a scraped knee, a sprain, or some other sports injury, consider visiting FastMed Urgent Care. 

We have 2 locations in Greensboro and 6 in the Triad area. Our facilities are state of the art, and we provide an experience that is second to none. Best of all, we'll get you in and out faster so that you and your family can get back in the game.

]]>