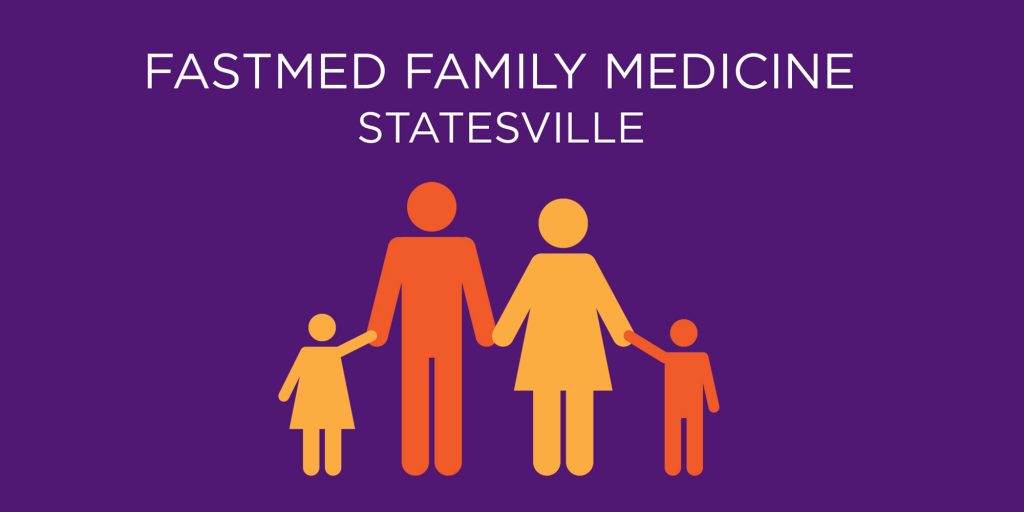 New clinic in Statesville offers both family medicine and urgent care services in the same location for maximum patient convenience
CHARLOTTE (Jan. 20, 2020) – FastMed Urgent Care, one of the nation's largest urgent care providers, has relocated within Statesville to a new site at that is now open at 252 Turnersburg Highway, Suite E. This new clinic will be the fifth FastMed location to offer family medicine services, and the fourth location to offer both family medicine and urgent care.
"FastMed has developed great relationships within the community, and the natural next step was to expand into family medicine to meet the needs of our growing patient population," said Kristen Vestigo, P.A.-C., family medicine provider at the FastMed Statesville clinic. "Offering family medicine and urgent care at the same location makes it easy for patients to access high-quality, affordable healthcare."
FastMed's new Family Medicine and Urgent Care clinic offers a broad range spectrum of family medicine and urgent care services for adults and children (recommended ages 5 to 65) including flu prevention and treatment, labs and x-rays, school and sports physicals, vaccinations and immunizations, women's health and more.
This new Statesville clinic is one of two FastMed locations serving Iredell county, and one of 58 within the state of North Carolina. Earlier this month, FastMed celebrated the relocation of an updated and expanded urgent care clinic in Mooresville.
"We decided to offer family medicine as well as urgent care at our new Statesville clinic because a large percentage of our urgent care patients at our old clinic said they didn't have access to primary care and wanted us to provide it," said Web Golinkin, CEO of FastMed Urgent Care. "This is an example of our patient-centered approach and our commitment to providing patients with easy access to high-quality, affordable healthcare."
With a total of 109 clinics located across North Carolina, Texas, and Arizona, FastMed is one of the largest urgent care providers in the country and the largest that is Joint Commission accredited.
The Statesville family medicine practice hours are Monday-Wednesday, 8 a.m. to 5 p.m., Thursday 9 a.m. to 6 p.m., and Friday, 8 a.m. to noon. The urgent care practice operates seven days a week, including holidays. Its hours are Monday-Friday from 8 a.m. to 8 p.m., and Saturday and Sunday from 8 a.m. to 4 p.m. For more information on FastMed's services or to check-in online, visit https://www.fastmed.com/urgent-care-centers/statesville-nc-walk-in-clinic/ or call (704) 235-0686.
About FastMed
FastMed Urgent Care owns and operates nearly 200 centers in North Carolina, Arizona and Texas that provide a broad range of acute/episodic and preventive healthcare services 365 days a year. FastMed also provides workers' compensation and other occupational health services at all its centers, and family and sports medicine services at select locations. FastMed has successfully treated more than six million patients and is the only independent urgent care operator in North Carolina, Arizona and Texas to be awarded The Joint Commission's Gold Seal of Approval® for quality, safety and infection control in ambulatory healthcare. For more information about locations, services, hours of operation, insurance and prices, visit www.fastmed.com.