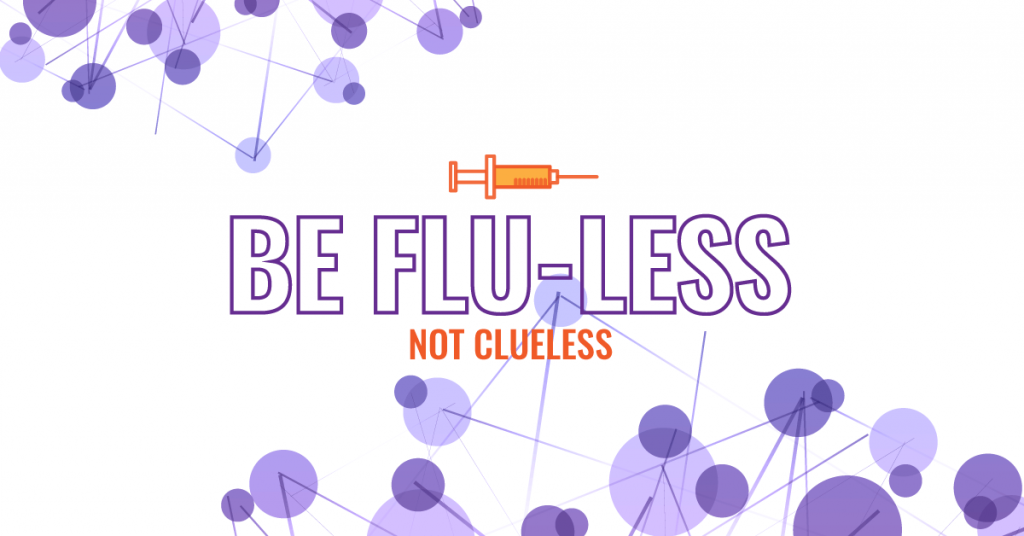 October 5, 2017 Phoenix, AZ – Last year, influenza hospitalizations were nearly double those of the 2015-2016 season. Annually, the virus results in a minimum of 9.2 million illnesses, 140,000 hospitalizations and 12,000 deaths. Still, fewer than 50 percent of all Americans are vaccinated against the flu .
"The flu, while cureless, can be avoided through basic preventative measures," says Stacey R. Gouzenne, M.D., national chief medical officer for FastMed Urgent Care and Fellow of the American College of Emergency Physicians. "Annual vaccination before November is your best protection against the flu."
To help protect your health this flu season, FastMed Urgent Care has created a new infographic, "Be Flu-Less, Not Clueless."
The infographic visually explains:
Flu prevention best practices
Ways to minimize your downtime
How to avoid infecting others
Share and post the infographic in your home, office, gym, school, etc. To learn more about flu prevention, including vaccination options, timing and costs, visit FastMed's latest blog post "Be Flu-Less, Not Clueless."
As an urgent care provider, FastMed offers a broad range of treatments and services—from some primary care services to acute illnesses, including colds & flu, injuries including those needing x-rays, to vaccinations, immunizations, physicals and lab work—that support patients' health and wellness needs. Family medicine services are available at select FastMed Urgent Care locations.
To schedule an interview with a medical expert spokesperson within the FastMed network, contact Amrita Sahasrabudhe at amrita@fastmed.com or (480) 500-2235.
About FastMed
FastMed Urgent Care owns and operates nearly 200 centers in North Carolina, Arizona and Texas that provide a broad range of acute/episodic and preventive healthcare services 365 days a year. FastMed also provides workers' compensation and other occupational health services at all its centers, and family and sports medicine services at select locations. FastMed has successfully treated more than six million patients and is the only independent urgent care operator in North Carolina, Arizona and Texas to be awarded The Joint Commission's Gold Seal of Approval® for quality, safety and infection control in ambulatory healthcare. For more information about locations, services, hours of operation, insurance and prices, visit www.fastmed.com.