In order to be a qualified commercial driver, you must obtain a CDL health card that proves your medical eligibility to drive commercial vehicles. You may receive this card after you receive your DOT medical certification exam from a certified medical professional, like the ones at FastMed Urgent Care.
This examination is mandatory every 24 months to ensure that drivers remain in good physical and mental health while performing daily job requirements. During this exam, a medical professional will perform several tests to ensure you are healthy enough to operate a commercial vehicle.
Health Tests for CDL Certification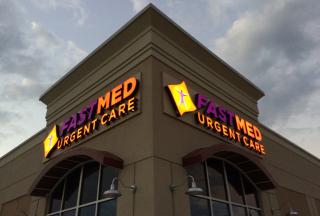 When you meet with a certified medical professional, you will be asked to undergo several exams to test for the following health requirements:
Medications you are currently taking

Blood pressure and pulse rate

Diabetes and blood sugar levels

Cardiovascular health

Sleep apnea

Vision

Hearing

Other health conditions, including loss of limb, recent back injury, recent major surgery, or current hernia
Further tests may be required by a health specialist to prove your ability to perform basic duties without risking the safety of you or others on the road.
For instance, if you have sleep apnea, you may need to visit a sleep specialist to determine whether this condition will affect your ability to perform your duties. Your specialist may recommend that you use a CPAP breathing machine or even have surgery in order to become certified.
However, if a specialist determines you are unfit to drive a commercial vehicle due to a severe disorder (e.g. extreme narcolepsy), you will not pass the physical exam, and therefore will no longer be allowed to carry a commercial driver's license.
Luckily, in less severe cases, proof of a simple lifestyle change (as recommended by your specialist) can prove that you are well enough to become a certified commercial driver.
Get Certified for a CDL Health Card Today
If do you pass this examination, you will be certified with a CDL health card that proves your eligibility and states any special requirements you have (e.g. vision correction) to drive a commercial vehicle.
To learn more about the requirements necessary to pass the physical examination and receive a CDL health card, visit a FastMed Urgent Care location. With exams starting at $85, we provide the affordable options and convenience you need to jump-start your career in the commercial driving industry. Visit us today, or schedule an appointment with ZipPass Check-In at your convenience.
About FastMed
FastMed Urgent Care owns and operates nearly 200 centers in North Carolina, Arizona and Texas that provide a broad range of acute/episodic and preventive healthcare services 365 days a year. FastMed also provides workers' compensation and other occupational health services at all its centers, and family and sports medicine services at select locations. FastMed has successfully treated more than six million patients and is the only independent urgent care operator in North Carolina, Arizona and Texas to be awarded The Joint Commission's Gold Seal of Approval® for quality, safety and infection control in ambulatory healthcare. For more information about locations, services, hours of operation, insurance and prices, visit www.fastmed.com.