FastMed Urgent Care is the perfect place to get quick and convenient healthcare no matter what you need. Our medical professionals can help whether you are experiencing illness, infection, or injury; or you simply need a routine health exam. If you need a CDL physical, Winston-Salem, NC, has a FastMed location close to your home. Walk right in at your convenience, and we can provide you the services you need with no appointments necessary.
FastMed is open 365 days a year with extended hours throughout the week (and even boast of weekend hours), so you can find a time that fits your busy schedule.
FastMed Provides CDL Physicals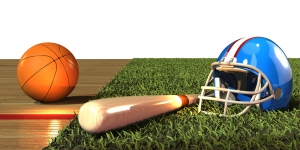 If you are looking for where to get a CDL physical in Winston-Salem, NC, FastMed has you covered. Our qualified medical professionals are equipped to complete this standard medical exam, and our goal is to get you in and out within an hour.
Here are a few components that may be a part of your CDL physical:
Physical health examination
Mental health examination
Drug and alcohol test
FastMed's trained medical professionals are certified to complete each necessary component of a DOT physical. You must pass each part of your CDL physical for it to be considered acceptable.
FastMed Urgent Care's CDL physical exams are in compliance with the FMSCA to ensure you receive the necessary care to maintain your employment as a commercial driver. If you pass your CDL physical, you examination will usually remain valid for 24 months. If you need to get a CDL physical in Winston-Salem, there is a FastMed location near you to get the job done quickly and conveniently.