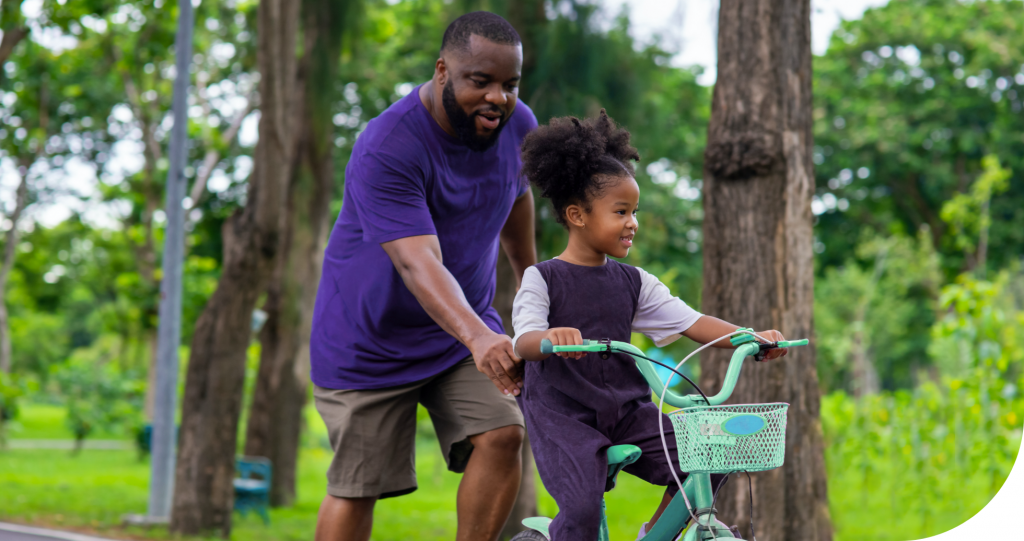 Broken bones, fractures, dislocated joints and other injuries can be painful. Thankfully, you don't have to go to a crowded ER or a radiologist's office to get an X-ray. Urgent cares can do X-rays, including FastMed locations.
What is an X-ray and how do you know if you need one? Keep reading to learn all about X-rays and why urgent cares like FastMed offer them.
X marks the spot
Slipping on a wet floor, falling off a curb or step, crashing your bicycle – accidents like these can occur unexpectedly at any time. Urgent cares like FastMed exist to provide immediate care and fast diagnostic services for people who are hurt and in pain. In many instances, X-rays are a vital part of these services.
An X-ray is a quick and painless test that produces images of the structures inside your body, specifically your bones. As X-ray beams pass through your body, they are absorbed in different amounts depending on the density of the material they go through. Fat and muscle appear gray on X-rays. The air in your lungs appears black. Dense materials, like bone, appear white on X-rays, making it easy to see any breaks, cracks or fractures.
For example, X-rays of the arm, leg, ankle, hip, elbow, knee, foot or hand can assess these specific bones for injuries.
My urgent care offers X-rays. What can I expect?
Most X-rays don't require any special preparation. Your FastMed X-ray tech may ask you to take off jewelry, eyeglasses or any other objects or clothing that could interfere with the X-ray image. Also, be sure to communicate if you are pregnant or think you might be.
An X-ray can be taken while you stand up or lie down, depending on the area of your body that is being examined. You won't feel anything during your X-ray, although some people do have difficulty holding still. You may also be asked to hold your breath, so the image does not blur.
The X-ray machine will make clicking and buzzing noises as it works. The entire process usually takes just a few minutes from start to finish.
Traditional X-rays vs. Digital X-rays
Not only do urgent cares do X-rays, but FastMed goes a step further and uses digital X-rays. With digital X-rays, images are captured on digital X-ray sensors instead of photographic film – eliminating the developing time for traditional X-rays. Instead, your digital X-rays will appear on screen almost immediately. Digital X-rays also allow us to digitally transfer and enhance the images, giving us a more detailed and accurate view of your injury.
Signs that you might need an X-ray
Some injuries clearly require an X-ray, while others may seem questionable. Before you check if your urgent care offers X-rays, be on the lookout for these symptoms:
Trouble walking or moving a limb
If you hurt your foot, ankle or leg and are unable to walk, you may have a bone fracture. The same goes for being unable to move your arm, elbow or hand comfortably. A pulled muscle or sprain will not show on an X-ray but getting one can help rule out any broken bones.
Persistent pain or swelling
If you have pain or swelling that does not subside after several days, an X-ray can reveal if you have a bone fracture, fluid around a joint or tissue inflammation.
Digestive issues
X-rays can show the location of swallowed items, such as coins, marbles, dice or Lego pieces.
Stay safe this sports season
The arrival of spring and warmer temperatures also means an increase in sports and outdoor activities. To help reduce your chance of injury, always wear helmets, pads, shin guards and other safety equipment.
At FastMed, we see injuries that occur when playing all types of sports. You might expect football to top the list, but our most frequent sports injuries come from basketball, cycling, football, and soccer.
Some of the most common sports injuries we see include:
Sprains
Dislocations
Fractures
Shin splints
Pulled muscles
Knee Injuries/Pain
Tennis elbow
Find urgent care with X-rays near me
If you have an injury that requires an X-ray, FastMed is here to help. In addition to urgent care services, select FastMed locations offer on-site digital X-rays and lab services for your convenience.
We can properly assess your injury and provide the immediate care you need. If you have a primary care provider, we can also share your electronic medical records and digital X-rays with your permission. Our goal is to provide you with the best end-to-end healthcare when you need it most.
About FastMed
FastMed is one of the nation's largest urgent care providers, with 100+ locations in Arizona, Florida, and North Carolina. FastMed provides a broad range of acute/episodic, preventive, and occupational healthcare – in its clinics and via telemedicine – as well as family medicine at select locations. FastMed is one of the few urgent care providers in the nation that has earned The Joint Commission's coveted Gold Seal of Approval® for quality, safety and infection control in ambulatory healthcare. For more information, visit www.fastmed.com.