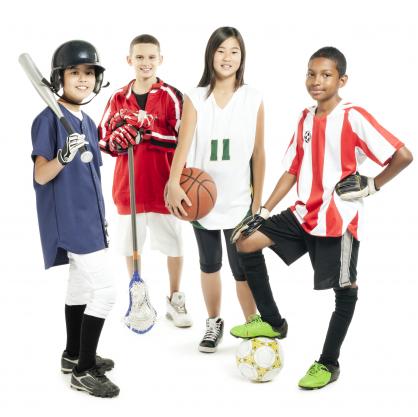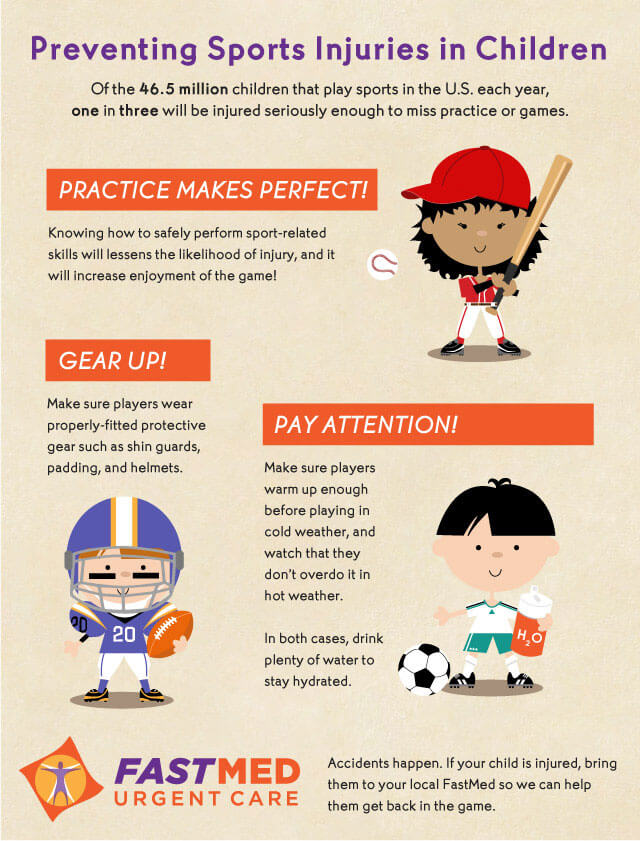 Sports may be fun for kids and parents, but accidents happen. Around one in three children in the US who participate in sports will miss a game this year due to a sports-related injury. How can you minimize your child's risk of injury at the next game? Here are some ideas to keep in mind:
Playing at their level: Kids should only play on teams with kids whose ages, weights, and skill levels are similar to their own. That doesn't mean you shouldn't encourage them to advance in sports; it just means their experience should suit the intensity of the game. Practice makes perfect, after all!
Equipped for safety: Depending on the sport your child plays, he or she may need shin guards, padding, or a helmet. Be sure your child is wearing all appropriate safety clothing and that none of the equipment is cracked, broken, or otherwise past its prime.
Prepared for the elements: Without exception, have your child consume plenty of water at practice and during games. Also be sure the coach has kids warm up before playing on cold days; otherwise, their joints will be more susceptible to injury.
While the risk of injury shouldn't keep kids from participating in sports, these simple tips will reduce their exposure to harm. Athletics teach kids to work together in pursuit of a common goal. They learn how to win humbly and lose graciously while building a foundation for lifelong fitness. As long as they're doing their best and having fun, they're doing it right!
In the event your child is injured on the playing field, take them to your local FastMed Urgent Care facility. Our professional staff will have them back on their feet and eager to play again in no time.
About FastMed
FastMed Urgent Care owns and operates nearly 200 centers in North Carolina, Arizona and Texas that provide a broad range of acute/episodic and preventive healthcare services 365 days a year. FastMed also provides workers' compensation and other occupational health services at all its centers, and family and sports medicine services at select locations. FastMed has successfully treated more than six million patients and is the only independent urgent care operator in North Carolina, Arizona and Texas to be awarded The Joint Commission's Gold Seal of Approval® for quality, safety and infection control in ambulatory healthcare. For more information about locations, services, hours of operation, insurance and prices, visit www.fastmed.com.