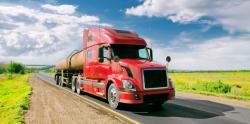 According to the FMCSA, all CDL holders must undergo a DOT physical by a certified medical examiner to receive a DOT medical card. Without a valid DOT medical card, drivers may lose their commercial drivers license.
A DOT medical card is administered by a certified medical examiner only after a driver meets the DOT physical requirements. CMV drivers should take a DOT physical exam every 24 months to maintain their DOT medical card.
Have Questions About Your DOT Medical Card? FastMed Can Help.
How do I get a DOT medical card?
The first step to getting your DOT medical card is passing the DOT physical exam.
Where can I get a DOT Physical Exam?
There are numerous clinics that offer DOT physical exams and can help you renew or obtain a DOT medical card. However, the FMCSA requires that DOT physicals are performed by a certified medical examiner who is recognized by the FMCSA National Registry of Certified Medical Examiners. FastMed has certified medical examiners on staff to oversee DOT physicals and allow drivers to receive their DOT medical cards.
What medical requirements must I meet in order to receive a DOT Medical Card?
There are several medical requirements that a CMV driver must meet in order to obtain a DOT medical card. Some of these requirements include:
Unimpaired vision
A negative drug test
Healthy blood sugar levels
Unimpaired hearing
Regular blood pressure and pulse
The medical examiner may also check a driver's current alcohol level and medical history to determine if they are fit to operate a commercial motor vehicle. In cases that a medical examiner feels that a driver is unfit to perform the job safely, a DOT medical card may be denied.
FastMed offers services on weekends and at night and offers an online check-in to save you time. On top of that, FastMed offers DOT physicals for as low as $109! If you are looking to renew your DOT medical card and need a DOT physical, FastMed's certified healthcare professionals are here to help.
About FastMed
FastMed Urgent Care owns and operates nearly 200 centers in North Carolina, Arizona and Texas that provide a broad range of acute/episodic and preventive healthcare services 365 days a year. FastMed also provides workers' compensation and other occupational health services at all its centers, and family and sports medicine services at select locations. FastMed has successfully treated more than six million patients and is the only independent urgent care operator in North Carolina, Arizona and Texas to be awarded The Joint Commission's Gold Seal of Approval® for quality, safety and infection control in ambulatory healthcare. For more information about locations, services, hours of operation, insurance and prices, visit www.fastmed.com.