Department of Transportation (DOT) physicals are a requirement for people who operate commercial vehicles. These physicals ensure that no unsafe person is operating a commercial vehicle. Below is information to help you determine if you need a DOT physical and where to get one.
A Brief Guide to DOT Physicals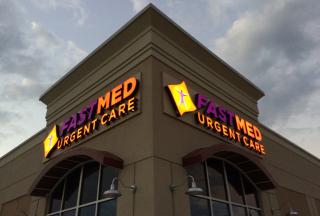 Before getting a DOT physical, it is important to make sure that you need one. If you meet the criteria, below you will be required to get a DOT physical every two years. If you pass the DOT physical, you will receive a medical certificate as confirmation.  Like your commercial driver's license, you will need to keep this certificate on your person when operating a commercial vehicle. According to MyPhysiciansNow.com, the criteria for requiring a DOT physical are as follows:
You are paid to operate a motor vehicle that holds nine to 15 passengers; you drive the vehicle more than 75 miles from where you report to work; and/or you operate this vehicle for interstate commerce purposes.
You operate a motor vehicle with a gross combination weight rating, gross vehicle weight, gross vehicle weight rating, or gross combination weight of at least 10,001 pounds; you operate this vehicle for interstate commerce purposes.
You transport hazardous materials in certain quantities.
Once you have established that you need a DOT physical, it is helpful to know what will be included in the examination.  While the healthcare provider will review a variety of health items, taking into account any previous conditions or disabilities. He will also perform a number of tests during the physical to determine if you can safely operate a commercial vehicle. MyPhysiciansNow.com lists the following Items as part of the DOT physical:
Pulse and  blood pressure check
Vision test
General observance of physical appearance
Examination of eyes, throat, mouth, and ears
Heart and lungs function through listening to both
Spinal deformities check
Neurological examination
Abdomen check for abnormalities
Hernia check
Get Your DOT Physical with FastMed Urgent Care
Lastly, it is important to find a licensed healthcare provider to perform your DOT physical. Call FastMed Urgent Care today for your DOT physical. We have locations across Arizona, North Carolina and Texas, open seven days per week, including nights and weekends.   No appointment necessary.
The content presented on this page is not intended to diagnose health problems or take the place of professional medical care.
About FastMed
FastMed Urgent Care owns and operates nearly 200 centers in North Carolina, Arizona and Texas that provide a broad range of acute/episodic and preventive healthcare services 365 days a year. FastMed also provides workers' compensation and other occupational health services at all its centers, and family and sports medicine services at select locations. FastMed has successfully treated more than six million patients and is the only independent urgent care operator in North Carolina, Arizona and Texas to be awarded The Joint Commission's Gold Seal of Approval® for quality, safety and infection control in ambulatory healthcare. For more information about locations, services, hours of operation, insurance and prices, visit www.fastmed.com.