Finding Drug Testing Facilities in NC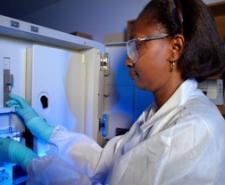 In North Carolina, pre-employment drug screening has become standard operating procedure.  Ideally drug testing facilities should be easy to locate, open extended hours and provide reliable results fast.
FastMed Urgent Care is the largest urgent care network in North Carolina – fast, reliable and convenient - use your zipcode to find the drug testing facilities nearest you. FastMed accepts most major insurance plans, including Tricare for military families.
FastMed drug testing facilities all have on-site laboratories. That's particularly important if you're looking for drug testing facilities. Unlike at a doctor's office, drug test results are fast – no down time shipping samples to an outside vendor and no additional cost.  
Drug Testing Facilities for Employers in NC
Employee drug testing is mandated in certain industries, such as air transportation, trucking, or national security and defense. But for the most part, state and local laws govern whether an employer can require pre-employment drug screens or employee drug testing.
NC Employment Drug Screening Laws:
Employers have the right to require an new hire or prospective hire to have a drug test and/or pre-employment drug screening
Drug tests must be performed in a sanitary environment that respects the privacy of the person being tested.  
In the event of a positive result, a worker has the right to take the test again, at the same lab or at another lab of their choice.
In addition to providing drug screening locations, FastMed Urgent Care provides a suite of occupational health services:Workers' Compensation
Workman Comp Cases
Physicals
Drug testing/Alcohol screening
Pulmonary function testing
X-ray testing (especially for spine and lumbar) 
Injury Care
The drug test facilities  at FastMed Urgent Care are walk-in medical clinics, open 365 days a year with extended hours. Please check our occupational health services if you'd more information about setting up an account with FastMed.