Drug Testing Centers and Facilities Near Me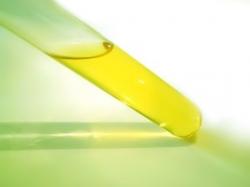 Every FastMed Urgent Care is a drug testing location, open every day of the week, including holidays.  Drug testing locations are needed for employee drug testing, pre-employment drug screening, accident investigations, DOT re-certifications and some workman's comp cases.
We work with hundreds of companies who need occupational health services and also are an approved provider for the Department of Transportation.  FastMed walk In clinics have laboratories on site – we conduct your drug testing and get the results back fast.  Our medical professionals work extended hours – no appointment necessary – so it's easier and more convenient to get a drug test for whatever reason.
What to Expect at Drug Testing Locations
For Employers
FastMed Urgent Care offices are your occupational health specialists, as well as drug testing locations.  We offer a full range of services — one company, one relationship — which is an easy way to get drug testing done quickly and reliably. In terms of drug abuse testing, we offer the following:
Urine drug testing
Audiometer testing
DOT Recertification
Work Comp/Post
NIDA/DOT testing
Alcohol testing
Non-DOT Alcohol testing
FastMed walk-in clinics and drug testing centers can also offer the following services:
Physical exams
Drug testing/Alcohol screening
Pulmonary function testing
X-ray testing (especially for spine and lumbar)
Workman's Compensation cases pre/post
For Employees and Prospective Employees
Consider FastMed Urgent Care the next time you're wondering, "Where is there a drug screening near me?" At FastMed drug testing locations, you will be treated with professional courtesy and confidentiality. It is our goal to have patients in and out within an hour.
Drug test services require you to provide a urine sample, on site, that we will test for a number of controlled substances, including cocaine, amphetamines and marijuana.  If you are taking any prescription medications, please bring the pill bottle or a note from your doctor, particularly for narcotic pain relievers, muscle relaxers or tranquilizers.
Related topics:  Occupational Health Services |  Physicals | Pre Employment Drug Testing | Pre Employment Physical |  Drug Test Locations | Employee Drug Test
About FastMed
FastMed Urgent Care owns and operates nearly 200 centers in North Carolina, Arizona and Texas that provide a broad range of acute/episodic and preventive healthcare services 365 days a year. FastMed also provides workers' compensation and other occupational health services at all its centers, and family and sports medicine services at select locations. FastMed has successfully treated more than six million patients and is the only independent urgent care operator in North Carolina, Arizona and Texas to be awarded The Joint Commission's Gold Seal of Approval® for quality, safety and infection control in ambulatory healthcare. For more information about locations, services, hours of operation, insurance and prices, visit www.fastmed.com.