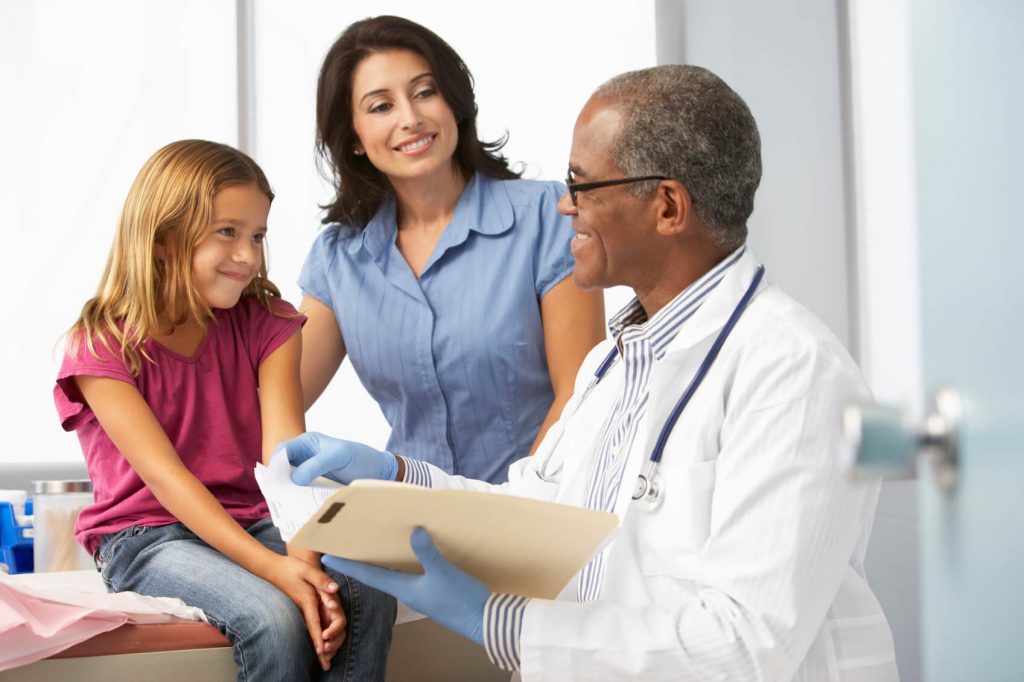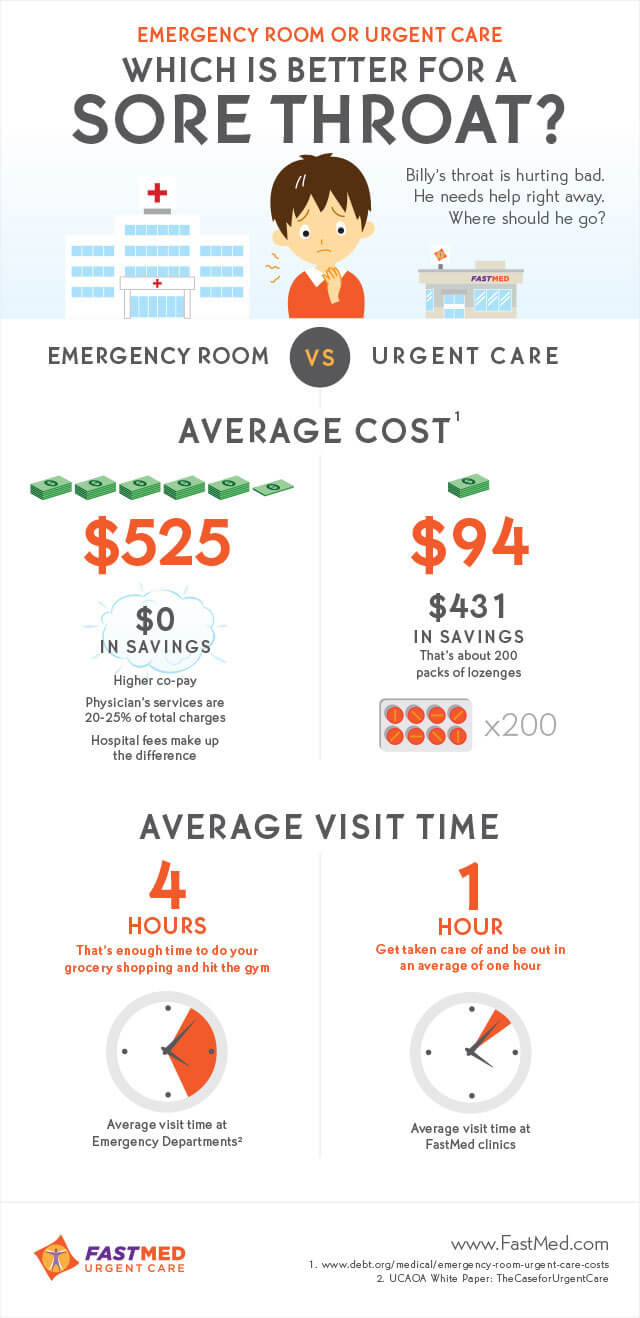 Ouch! Billy's throat really hurts, and he needs a medical provider to look at it right away! Should he head to the emergency room, or go to his local FastMed Urgent Care?
He'll get great care at both locations – but if he goes to the emergency room, it will take much longer to see a medical provider. He'll have to wait four hours on average! At FastMed, the average visit time is only an hour. Three extra hours of sitting in a waiting room with a terrible sore throat? No, thank you!
And when it comes to cost, urgent care has the emergency room soundly beaten. The average cost to be seen for a sore throat at an urgent care facility is just $94. A visit to the emergency room for the same problem would cost an average of $525! There's a higher copay, and the hospital tacks on all kinds of extra fees.
A trip to FastMed Urgent Care could save you three hours of your time, and $431! Think of all the things you could do! You could rent a bounce house and spend three hours bouncing. You could order 50 large cheese pizzas and have a party with 150 of your closest friends. Or you could buy a surround sound system and just lay on your couch, rest your throat, and watch some movies.  Sure sounds better than spending three hours in the emergency room, doesn't it?
And this cost differential doesn't just apply to sore throats. If you go to the emergency room for allergies, you'll spend an average of $248 more than you would at urgent care. If you have a simple case of strep throat, you'll likely spend $420 more. And emergency room treatment for a urinary tract infection could set you back $665, while an urgent care center only charges about $110. That's a lot of cheese pizzas!
When you need to see a medical provider for a non-life-threatening illness or injury, skip the emergency room and head straight to FastMed.
About FastMed
FastMed Urgent Care owns and operates nearly 200 centers in North Carolina, Arizona and Texas that provide a broad range of acute/episodic and preventive healthcare services 365 days a year. FastMed also provides workers' compensation and other occupational health services at all its centers, and family and sports medicine services at select locations. FastMed has successfully treated more than six million patients and is the only independent urgent care operator in North Carolina, Arizona and Texas to be awarded The Joint Commission's Gold Seal of Approval® for quality, safety and infection control in ambulatory healthcare. For more information about locations, services, hours of operation, insurance and prices, visit www.fastmed.com.